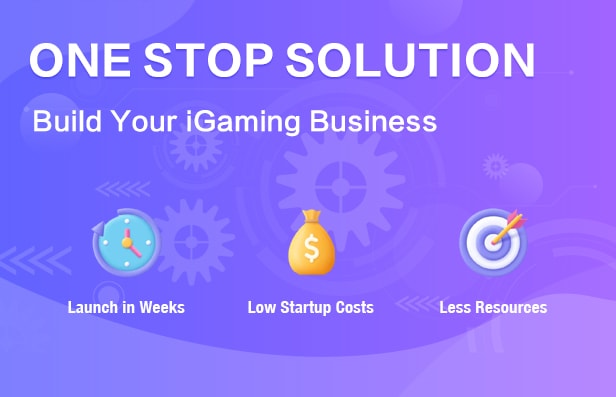 What are the advantages of a white label casino solution?
White label casino solution can provide sufficient front-end and back-end support, including site building, operations, after-sales service and 24/7 online support. Operators no longer need to spend time, money and resources to develop the iGaming system, enabling launch to operations in the shortest time-frame possible. In addition, we offer full customization of our white label gaming platform solution. Full customization can offer more independence in terms of operation, despite the longer development time.
Learn More
Want to expand your business with minimal manpower, resources and time?
Kzing white label casino solution is what you need!
We have sufficient resources and a professional team to get your iGaming business online in the shortest time possible and increase the profitability of your gaming platform!
Contact Us
On top of that, our white label casino solution can also provide fully customized website design, built-in payment channels, 24-hour online customer service, etc.
White label solution cover the rest of work, enabling you to just focus on promoting and growing your iGaming business.
Recommended Templates for Asian Market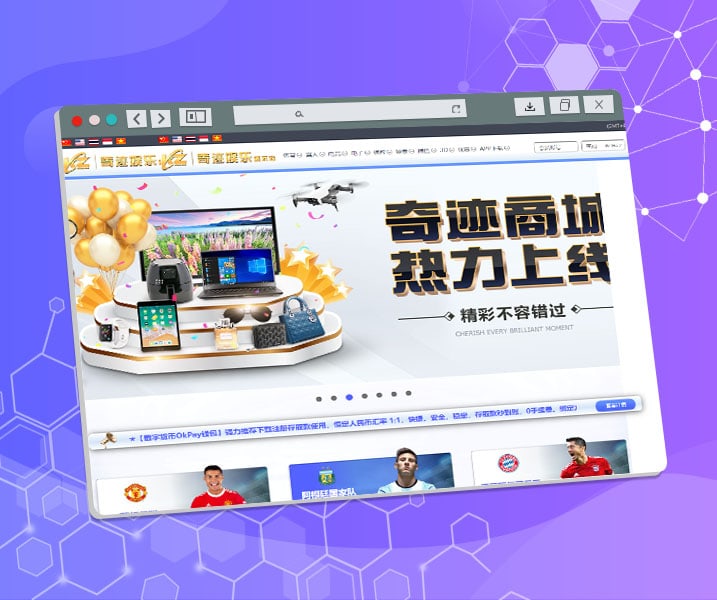 China White Label Casino Solutions
In recent years, the China iGaming market has gradually become more mature and saturated. Under the circumstances, operators have been facing increased competition and pressure within the industry. This is exactly why operators can leverage on white label iGaming solutions to gain a competitive edge within the shortest time possible.
Kzing has established itself in the Chinese market for more than ten years, and offers comprehensive technology and experience in providing white label solutions. We focus on providing players with personalized experiences on your iGaming APP, which can greatly influence loyalty and increased betting transactions on your platform, leading to greater profitability.
Our white label solutions are built with the highest security and stability in mind, also providing 24-hour online customer service, to immediately solve any problems.
Contact Us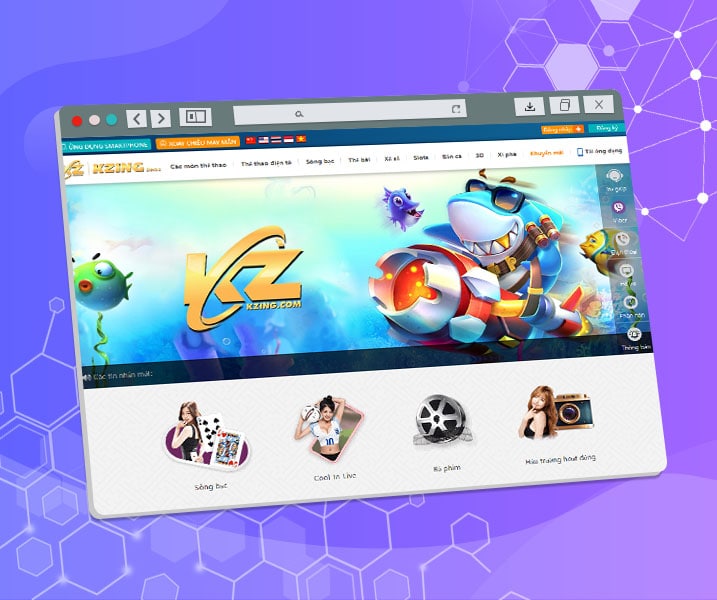 Vietnam White Label Casino Solutions
In line with market demand, we are gradually developing the Southeast Asian market, including Vietnam. Today, Kzing's Vietnamese white label solutions is equipped with 24-hour online Vietnamese customer service support for local operations and maintenance.
Kzing White Label Solutions high security and stability servers equipped with an independent proxy background. Following the preferences of local players, we have also fully incorporated local Vietnamese games such as football, horse racing, cockfighting, fighting fish and other classic, most popular Vietnamese games. We can create unique front-end design solutions unlike any other, just for you.
Contact Us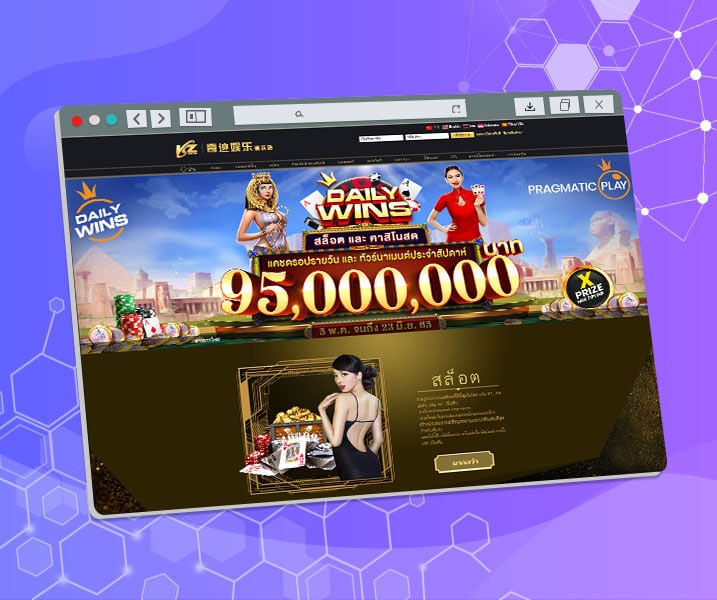 Thailand White Label Casino Solutions
To enter Thailand, you must have a good understanding of the Thai market. Although the population of Thailand only accounts for 70 million in the Southeast Asia, it is a market that should not be underestimated, as approximately 79% of the population have a tendency to gamble and 57% have a gambling habit.
Kzing's development of the Southeast Asian market also includes Thailand, with customization of our white label offerings according to the behavior of local players. Thai players tend to ask for various discounts, are more sensitive to the details of the terms and conditions of campaigns, and prefer simple operations. Kzing's Thailand White Label Solutions is also connected to the most popular games in the Thai market such as baccarat, card games, slot machines and sports betting. In addition, football games in Thailand performed better compared to other Asian countries, making football betting the most popular game among players.
Kzing's Thailand White Label can provide PC, H5 version/native APP and accessible 24-hour online Thai customer service and payment channels.
Contact Us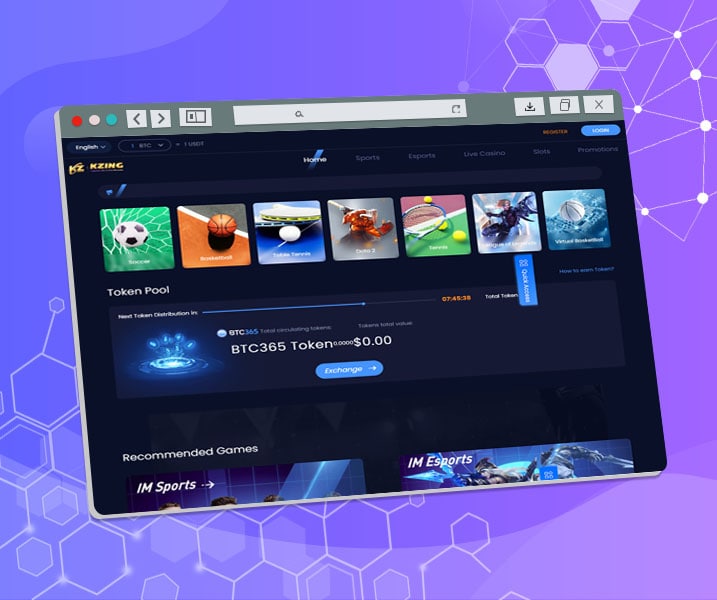 India White Label Casino Solutions
India has a huge population of 1.4 billion, creating a large number of market opportunities. Among them, India also has over 560 million Internet users, second only to China in the world, with huge market potential. In addition to Southeast Asia, we have also entered the Indian market, and successively cooperated with big-name platform operators.
Kzing's India White Label provides KYC payment solutions and a variety of local deposit and withdrawal channels. In addition, Our India White is also connected to the very popular Indian live chess and card games – TeenPatti, Andar Bahar, Poker, sports cricket and other games in India, as well as best-selling card games, slots, lotteries and horse racing in the Indian market!
Contact Us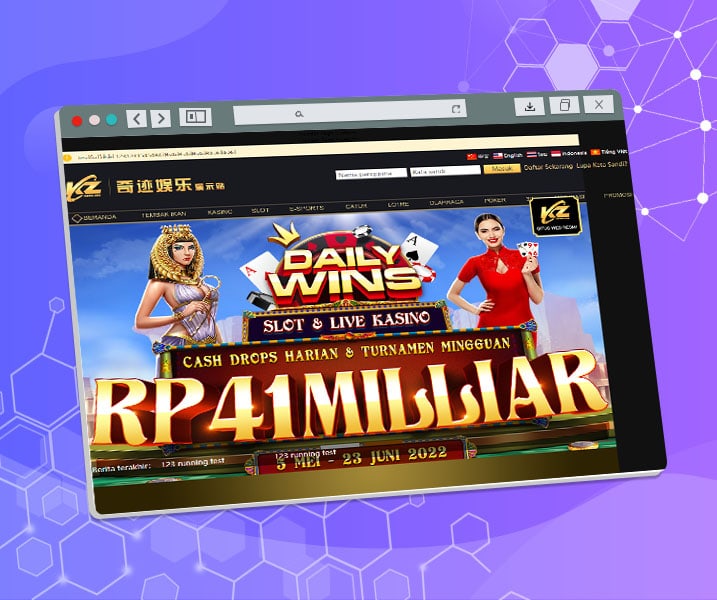 Indonesia White Label Casino Solutions
Indonesia is the fourth most populous country in the world and the most populous country in Southeast Asia. The median age of the population is only 29 years old. Indonesia is in the stage of rapid mobile and internet adoption. Most users are used to the official language, Bahasa Indonesia, with few preferring English.
With our over 40 Indonesian platform operators, we have a rich pool of resources to collect user feedback, obtain local area information, optimize products to local needs, and strive to create exclusive entertainment empires for you.
Kzing's Indonesian White Label is equipped with Indonesian local language translation and connected to local popular games such as dominoes, Texas Hold'em, slots, and sports betting, etc.
Although Indonesia is the most populous country in Southeast Asia, users in third- and fourth-tier cities often encounter network problems or slow internet speed. Catering to this, Kzing offers a lite version, which can be used/browsed in areas with weaker network connectivity. Additionally, in response to the lack of online payment options for Indonesian users. Our Indonesian White Label also offers e-wallets, prepaid cards, VISA credit and debit MasterCards, etc. for players to have more flexibility to deposit and withdraw cash.
Contact Us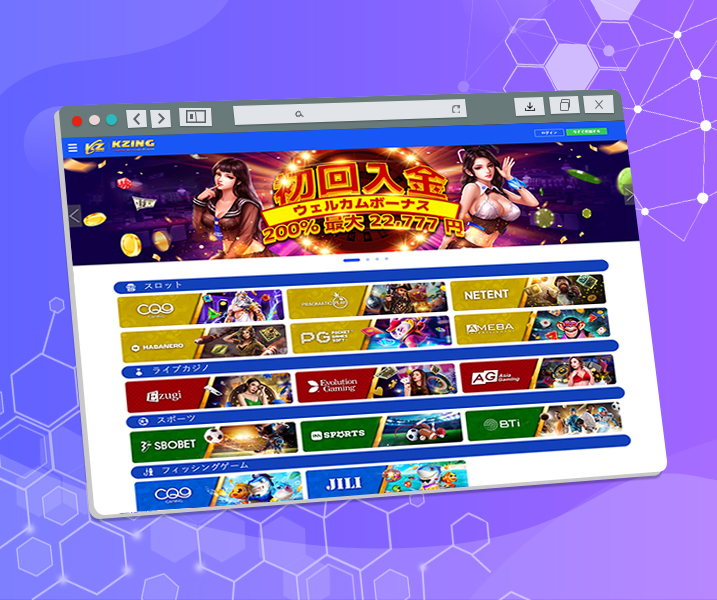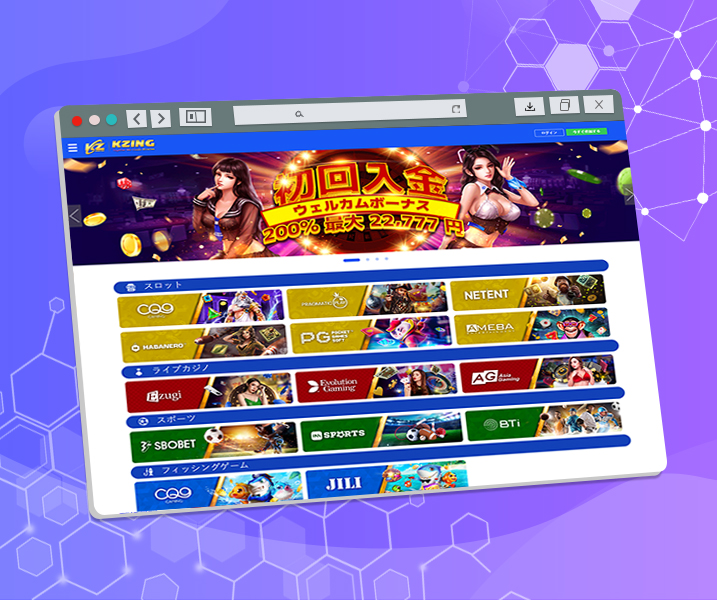 Japan White Label Casino Solutions
Japan is the world's third largest economy with a population of 126 million. Japanese people have a high standard of living and an increasing demand for the iGaming market. Kzing has been in the Japanese market for years and has an in-depth understanding of local player preferences.
Kzing understands Japanese players' preferences for licensed operators and values personal information protection and compliance. Therefore, Kzing is providing customized and secure online gambling solutions in order to help operators easily enter the Japanese market. Kzing provides Japanese players with a variety of games including horse racing, sports betting, and many more. We also offer 24/7 Japanese local customer service and local payment and withdrawal methods to ensure players have the best gaming experience.
Contact Us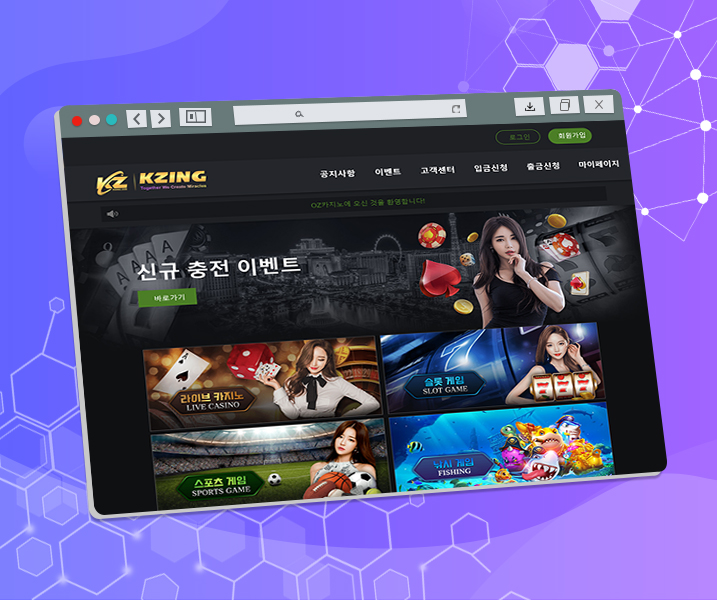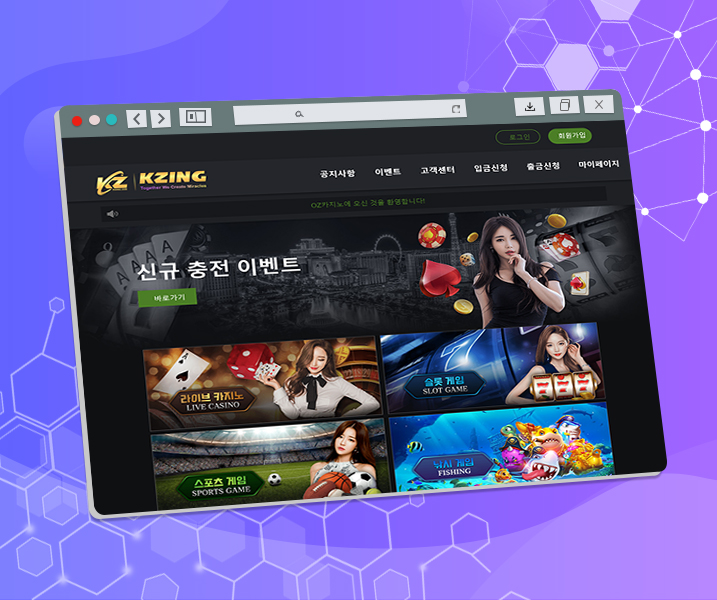 South Korea White Label Casino Solutions
South Korea has advanced internet technology and iGaming is prevalent. Kzing's system integrates various Korean favorite board and card games.
We have 300+ ready-made casino website templates integrated with payment channels and casino games. Our casino game software is user-friendly and customisable to help maximize the reach and impact of your brand. We tailor the gameplay and promotional offers based on South Korean player preferences so they can enjoy entertainment in a familiar environment. We also provide Korean local customer service and local deposit and withdrawal channels so players can play games with peace of mind.
Contact Us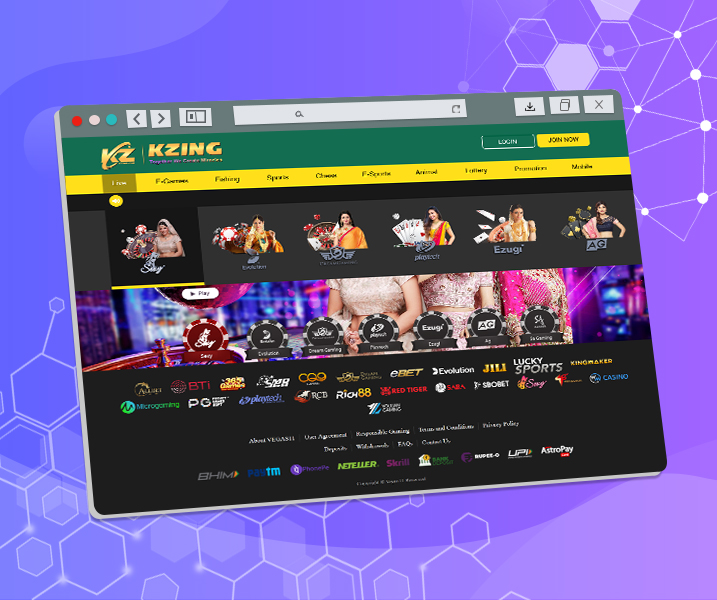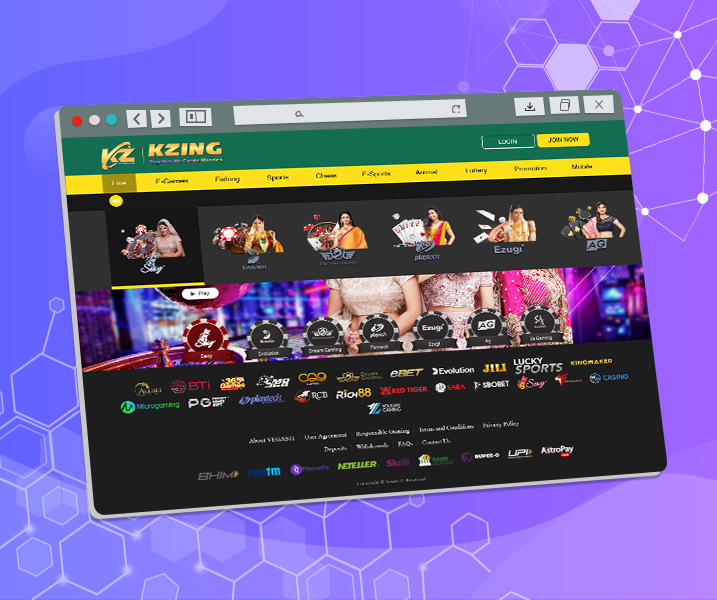 Bangladesh White Label Casino Solutions
Bangladesh has a population of 160 million, making it the third largest country in Southeast Asia after India and Indonesia.
Our software developers have extensive cross-industry knowledge directed by experienced project management, providing you with a bespoke and reliable backend system to boost your business benefits. Our casino game software is capable of helping your live casino attract more players and compete favorably with other online casinos in the iGaming market. Additionally, we provide Bangladesh local banks to enable deposit and withdrawal using local accounts. 24/7 Bengali local customer service is available anytime to assist players.
Contact Us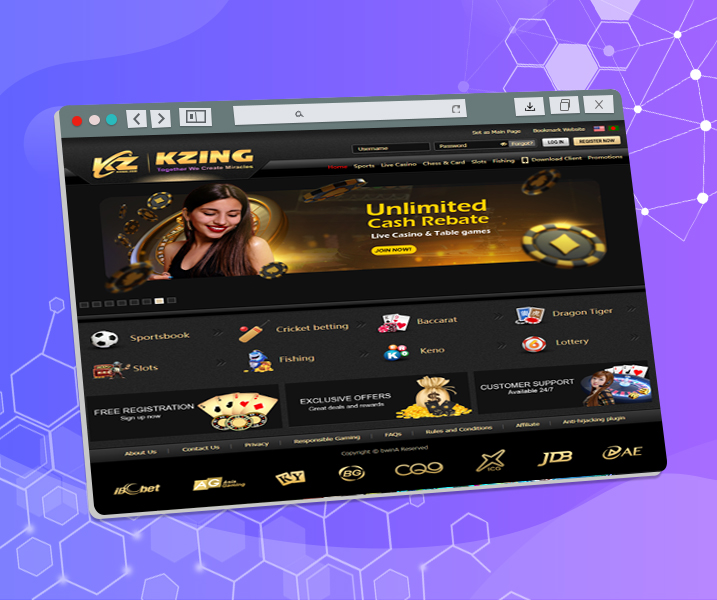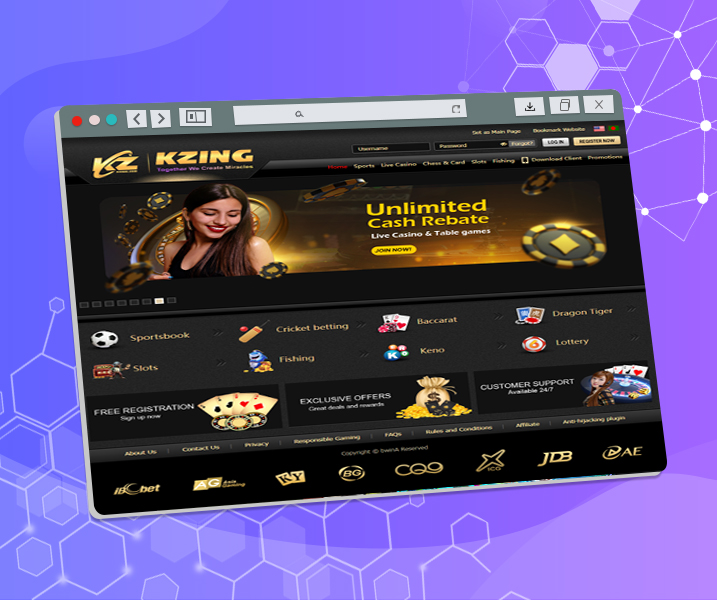 Brazil White Label Casino Solutions
Brazil is the largest country in Latin America with a population of 210 million. Football is the passion of the Brazilian people. Kzing's system provides comprehensive betting options for football leagues and World Cup, with hundreds of betting selections for each match.
Our ready-to-go online casino software solution accelerates your entry into the market and allows you to build your iGaming business sooner. Our servers are fully protected, and continuous research improves fraud prevention and establishes data protection and security. We support many payment choices, such as cryptocurrencies, online wallets, real money etc., enabling users to cash in and out quickly. Our local online customer service is available 24/7 to ensure Brazilian players have the optimal gaming experience.
Contact Us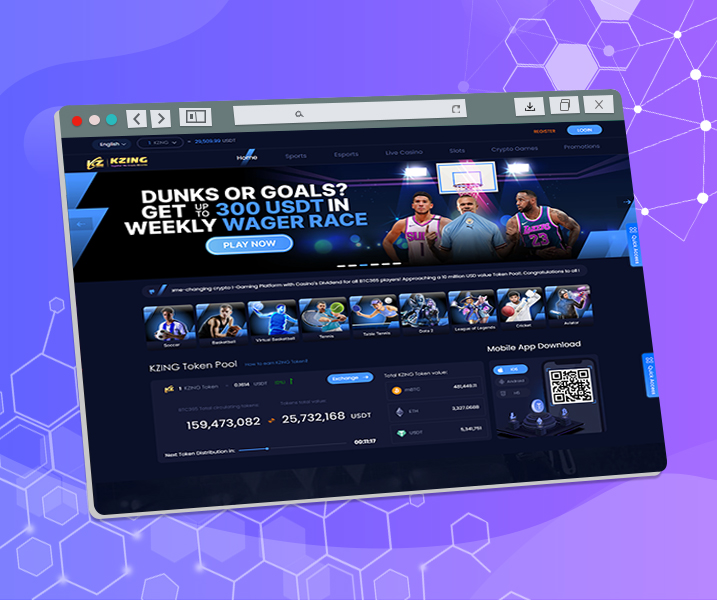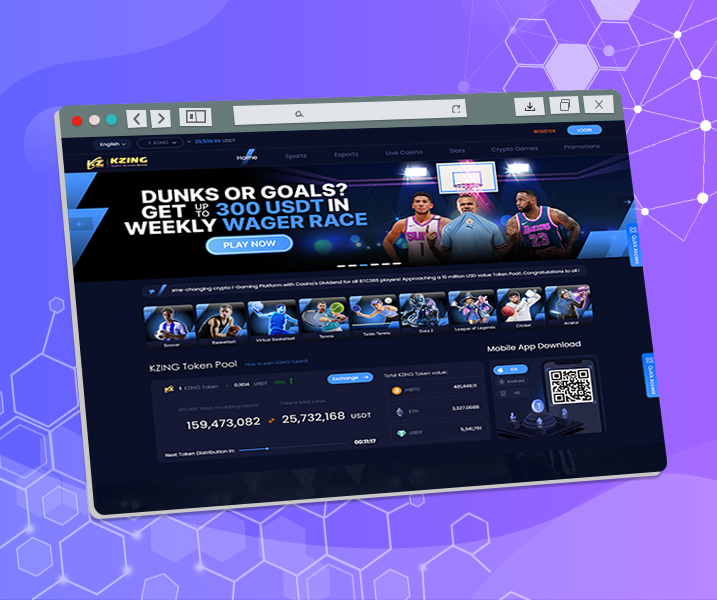 With the advancement of blockchain technology, Cryptocurrencies, operating seamlessly across borders, have ushered in an era of unparalleled convenience, allowing players to allocate assets globally with ease. We support major cryptocurrencies including Bitcoin, Ethereum, etc. Players can deposit and withdraw using cryptocurrency anytime, anywhere, enjoying borderless entertainment experiences.
We also adjust game settings based on market trends so players can fully enjoy the fun brought by the boundless crypto world. Kzing backend system is easy to operate, such as enabling and disabling games, restarting and upgrading cloud servers, all while also providing real-time monitoring and data reports, so that you can have an overview of your operation at any time.
Contact Us
Over 1,000+ Games for Your Choosing!
Market Entry and Localization
Kzing white label solutions is the client's best choice. Kzing has the experience, technology, and team to support client's entry to the Southeast Asian market. Kzing is familiar with the local language, culture and market, and can access local popular games and payment channels in a targeted manner to help clients successfully develop the local market.
Technical Support and Post Sales Services