Empowering iGaming with Our Comprehensive Management System
Why Choose Kzing's White Label Sports Betting App?
Founded in 2012, Kzing has been developing betting solutions and providing post-sales services to the gambling industry for many years.
With a team of highly skilled designers and software developers, we have more than 10 years of experience in the industry. As a leading sports betting software & app development company in Asia, we aim to constantly improve our solutions to provide operators with the highest quality management tools and a satisfying betting experience for players. By developing our online sports betting software with advanced and astonishing features, we can keep your customers engaged and retain them.
Contact Us
Top Features of Our Sports Betting App
Sports betting is fun and exciting for both casual and professional gamblers. The number of sports betting applications available to smartphone users to bet on is overwhelming, and there is no reason why you should not take advantage of it too.
We've put together a list of the top features of our sports betting mobile app and what you can expect from it.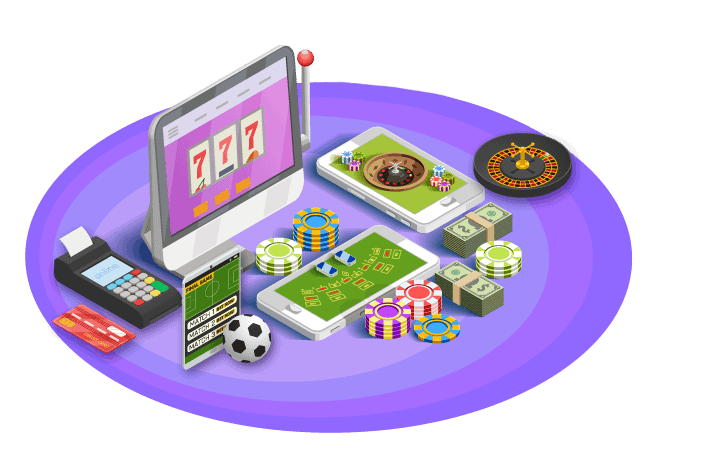 Our Services
We possess the resources to assist clients in setting up offices overseas.
We are equipped to help clients establish backend workspaces.
We provide comprehensive training for backend operations.
We offer free consultations before development starts
We have a variety of design templates for your selection
Contact Us
Sports Betting App Game Providers
As a professional sports betting white-label company, Kzing integrates numerous popular and comprehensive sports games via API to cater to various player preferences. Clients can choose the games they want to launch from our game library.
The following are the gaming platforms connected with Kzing's sports betting app:
Sports Betting App Development Process
Developing your sports betting application is exciting, but how does it work?
Here are some steps that will happen during the development process:
Agreement

Both parties mutually agree, and an agreement is signed. Clients are required to make an upfront payment as agreed in the earlier contract.

Brand Materials

Clients would work with Kzing to provide content and further requirements to develop the platform content. Clients may request custom sports betting features based on discussions with Kzing.

Website Development

The website application will be processed for development at this stage, and technical support will be given.

Testing

(i) Change requests made within 5 days of receiving website.
(ii) User Acceptance Testing (UAT) after modifications are done. Website must go live within 2 weeks

Official Launch

Website is LIVE. Maintenance fees will be calculated from here onwards
Frequently Asked Questions