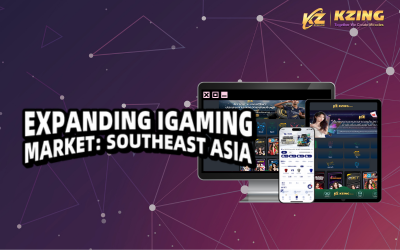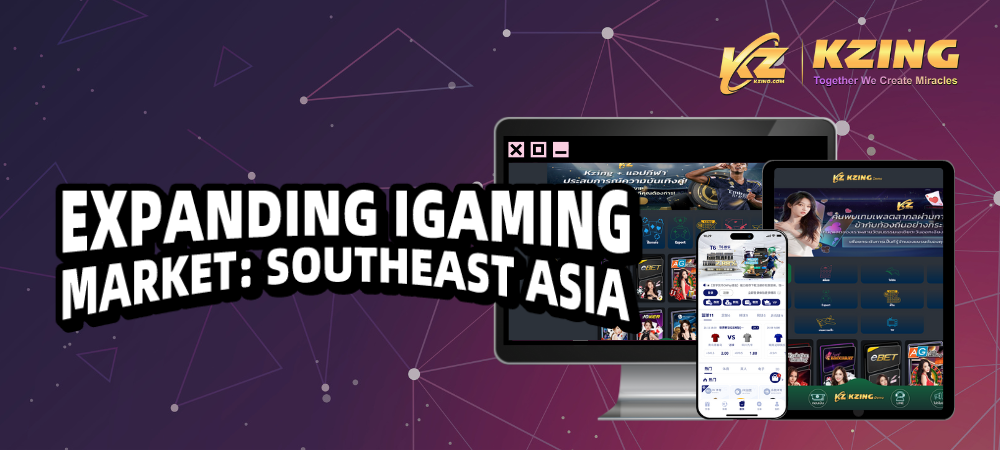 On a global scale, the gambling market is showing vibrant growth, with countries continuously opening up regulations and providing innovative gaming forms to meet diverse player demands. This article will focus on the Southeast Asian market, exploring the overview of gambling markets in various countries and the key factors for successful entry into these markets.
This article will concentrate on three representative gambling markets in Southeast Asia: Thailand, Indonesia, and Vietnam. We will delve into the characteristics of these markets, discuss how to attract local players, and address key challenges they may face.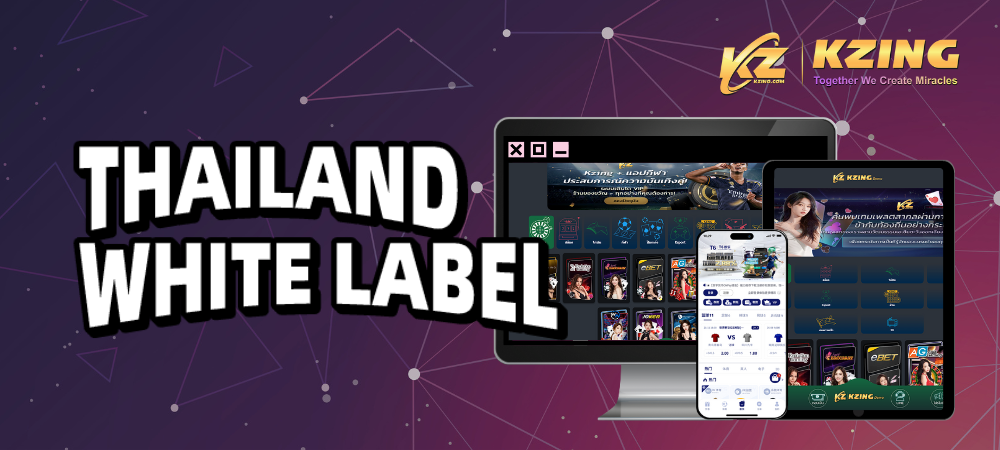 Thailand White Label Solution
Overview of the Thai Gambling Market
Thailand, with a population of approximately 67 million, has about 79% of its population inclined towards gambling, with 57% having participated in gambling activities. The most popular gambling games include baccarat, card games, slot machines, and sports betting, especially sports betting being highly popular in Thailand. Additionally, local cultural gambling games like lottery, cockfighting, and boxing are also much loved. The Thai gambling market is relatively mature, with well-established financial channels and a diverse range of game options. Renowned slot machine brands like PG, FC, PP, MG, PT, JDB, Joker, Jili, PNG are highly favored by Thai players.
How to Attract Thai Players
Offer Outstanding Games and Bonuses: Attracting Thai players requires providing a wide variety of game choices and appealing bonuses and promotional activities to ensure they can enjoy endless entertainment.
Provide a Thai Language Version: To facilitate Thai players, your website should offer a Thai language version to ensure they can easily use and understand the content.
Accept Thai Baht: Considering currency exchange costs, accepting Thai Baht is an advantage. You may also consider integrating different payment methods, including e-wallets, credit cards, and virtual currencies, to provide more options.
Offer 24/7 Online Customer Support: Thai players may have many questions, so providing patient 24/7 online customer support can help address their concerns and increase user satisfaction.
Core Services of Thailand White Label Solution
Thailand White Label companies can help resolve key issues when entering the Thai market, including language and cultural barriers, as well as technical requirements. They provide services such as Thai templates and interfaces, multilingual support, localized events and promotions, integration of mainstream Thai payment channels, a choice of simple or professional backend systems, and social media login, all of which help operators localize.
Key Focus Points
Website visual design should highlight Thai cultural elements to cater to user aesthetics.

Game selection should align with the preferences of Thai players, including popular games like slot machines, sports betting, and card games.

Choose an experienced white label company with a good reputation which offer professional support for market analysis, operational support, stable GGR, and risk prevention.
While there are regulatory risks in the Thai gambling market, it holds immense potential. Partnering with an experienced white label company in Thailand could be a wise choice, helping lower the barriers to market entry and seizing opportunities in this market. Additionally, the native APP provided by Kzing is worth considering. It has disruptive features, such as synchronizing popular IM sports events on the homepage, allowing players to stay updated on events and place bets with a single click. Furthermore, the Kzing APP makes it easy for players to view all matches, offering a more focused game selection. These features enhance the player's user experience. The native APP can meet the needs not only of the Thai gambling market but also adapt to the gambling markets of other countries and regions, providing operators with more possibilities.
Thailand Demo Site Preview >>> https://kzing22.com/
Native Sports App >>> https://kzing.co/app/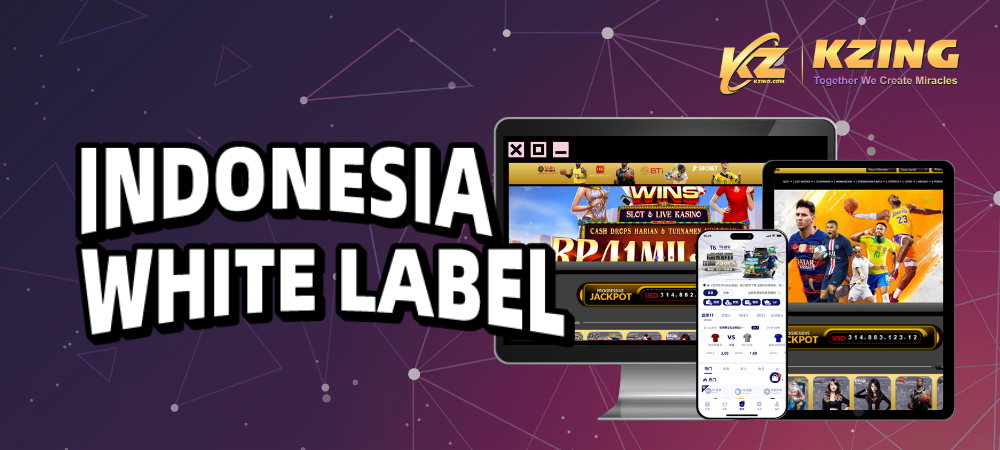 Indonesia White Label Solution
Overview of the Indonesian Gambling Market
Indonesia is the fourth most populous country globally and one of the most populous countries in Southeast Asia, with tremendous potential, particularly in the mobile internet market. With a median age of only 29, this country is rapidly integrating into the digital world. Kzing's Indonesian demo site provides full local language translation for this market, enabling better integration into the local culture, meeting user needs, and assisting platform operators in establishing their exclusive entertainment empire.
The Indonesian gambling market has a wide range of gambling platforms to choose from, including Pragmatic Play, Net Entertainment, Microgaming, YGGdrasil, Habanero, Evolution Gaming, and more. However, with intense market competition, stable GGR has become a crucial point. Kzing not only offers a diverse selection of games but also emphasizes the stability of GGR to ensure that your business interests are fully protected.
Slot machines are one of the most popular games in the Indonesian gambling market. Additionally, mobile gambling also has its place, offering various domino card games, Texas Hold'em, slot machines, as well as sports events such as the Indonesian Super League (ISL) and the Indonesian Premier League (IPL).
Kzing Provides a Comprehensive Payment System
Addressing these issues requires operators to have a comprehensive payment system that supports multiple national payment channels and third-party payments. The preferred payment channel should allow the use of e-Wallets. Additionally, prepaid cards are a commonly used payment method by locals. Furthermore, accepting VISA credit cards and MasterCard debit cards is also important. Operators can consider using the WhatsApp mobile app for promotion. However, Indonesia also faces some challenges, such as slow internet connection speeds in third and fourth-tier cities. Nevertheless, we have a streamlined version available for use/browsing in areas with weaker internet connections. However, there are shortcomings in online payment conditions, with around sixty to seventy percent of Indonesians not having bank accounts, and even withdrawing cash requires following fixed schedules.
The Latest Native APP, Social Media: Facebook One-Click Login Feature
The Indonesian market also demands convenience and social interaction. Our latest native APP not only provides a diverse selection of gambling games but also features social media integration with a one-click login for Facebook. This allows users to easily share their gaming experiences and interact with friends.
In summary, operators should gain a deep understanding of the needs of the Indonesian market in Southeast Asia, starting from player preferences. Selecting suitable games and payment channels to achieve comprehensive market development are also crucial. Kzing will continue to support you in this market full of opportunities and challenges.
Indonesia Demo Site Preview >>> https://kzing33.com/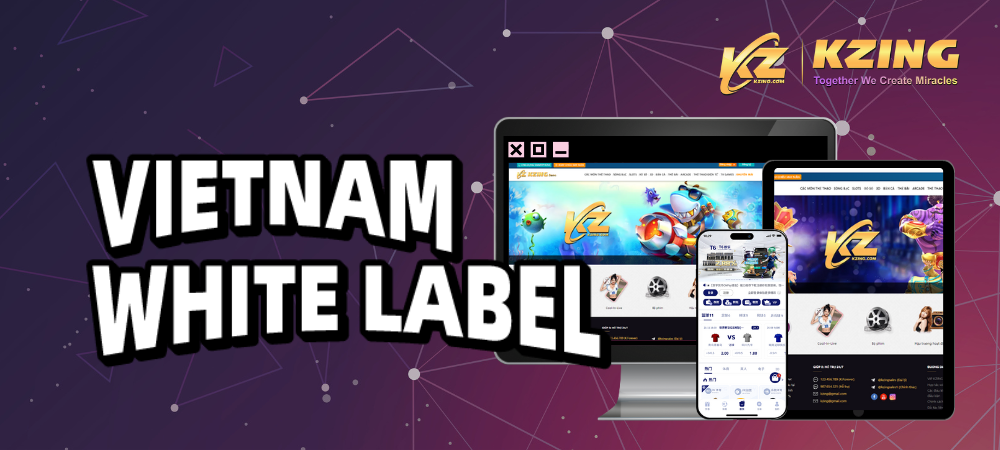 Vietnam White Label Solution
Overview of the Vietnamese Gambling Market
Vietnam is a vibrant gambling market, with online gambling being a leisure activity for many Vietnamese, especially when gathering with family and friends. Football is one of the most popular sports in Vietnam, making sports matches highly sought after in the Vietnamese gambling market. Kzing White Label has successfully met the needs of Vietnamese players by providing the native APP, multilingual support, and game selection based on market research.
Key Factors for Successful Entry into the Vietnamese Market
Multilingual Support and Localization: Providing a Vietnamese (tiếng Việt) version of the website and application, as well as betting accounts in Vietnamese Dong (VND), can attract Vietnamese players. Understanding Vietnamese culture, payment habits, and game preferences is crucial for successful market entry.
Advantages of Mobile Internet: Vietnam has a high penetration rate of mobile internet, so building a user-friendly mobile gambling system and an application with one-click social media login such as Zalo is essential for expanding and maintaining a user base. Mobile applications and mobile-friendly websites can enhance user engagement.
Compliance and Regulation: Despite the complex regulatory environment, the Vietnamese government has shown some openness towards the gambling market, and a pilot project for legalization reflects the market's development potential. Therefore, closely monitoring compliance requirements and regulatory changes is crucial.
Choose an experienced white label service provider: Market opportunities coexist with risks. Choosing an experienced and capable white label company can provide professional support for market analysis, operations planning, and risk management, greatly reducing the difficulty of entering the market and increasing the chances of success.
We understand the enthusiasm of Vietnamese players for regional sports events like the Asian Cup. Therefore, we can provide you with a customized Asian Cup white label solution tailored to your needs, giving you a competitive advantage in the Vietnamese market. Based on our understanding of the behaviour of Vietnamese players, we will carefully formulate a dedicated Asian Cup white label plan, including enhanced local language support, Vietnamese-favored design style, and other measures to better cater to the tastes of Vietnamese players. In addition, we also have Vietnamese-speaking customer service to help you address operational challenges. All these preparations will make your platform stand out during the Asian Cup, allowing you to take in the Vietnamese market.
Vietnam Demo Site Preview >>> https://kzing44.com/
Just a White Label Away from Southeast Asia
The Southeast Asian gambling market is full of potential, despite regulatory risks. By partnering with an experienced white label company, you can effectively lower the barriers to market entry and seize opportunities in this market. The key to successfully entering the Southeast Asian market lies in carefully studying the preferences and needs of local players and achieving long-term success in a rapidly growing market. Utilizing the expertise and capabilities of a white label partner can pave the way for you to establish a foothold in these markets.
Kzing has project experience in high-end template customization and sportsbook systems. Our design and technical teams can customize fully-featured, well-designed high-end website or APP templates according to your needs, realizing your ideal design for your brand and user experience.
In terms of sportsbook systems, our system is designed specifically for sports platforms. We can plan network deployment schemes according to the needs of sports events, ensuring stable transmission of live broadcasts and match data, guaranteeing that users can enjoy a smooth viewing experience. If you are interested in our services, we would be happy to further discuss and provide the best solutions to help you successfully achieve your business goals.
If you plan to enter the Southeast Asian market, Kzing provides independent demo sites for each market to assist you in exploring expansion opportunities. We can help you with game integration, language support, fund deposit/withdrawal and reload, localization design, and how to efficiently promote your business. Time is of the essence, take action now, and seize the opportunity in the Southeast Asian market. For more information, visit our demo sites:
Thailand Demo Site Preview >>> https://kzing22.com/
Indonesia Demo Site Preview >>> https://kzing33.com/
Vietnam Demo Site Preview >>> https://kzing44.com/
Native APP >>> https://kzing.co/app/
If you have any questions about our products and services or need further consultation, please feel free to contact our Sales Team. With Kzing as your trusted partner, gain market share in the Southeast Asian market.
Derek : https://t.me/KzingSales03
Lionel : https://t.me/KzingSales1