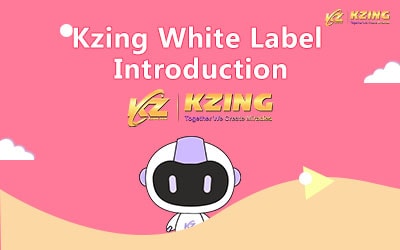 Kzing White Label – About Us
Ever since establishment in 2012, Kzing White Label has become one of the Top 5 white label companies within the industry with the constant effort and professionalism in serving the clients.
With the trust & long term collaboration of over 1000 clients, Kzing White Label has successfully helped clients to build gambling/ betting website, and also strengthen product, technology & services in order to be competitive in the market.
Throughout the years of experience, Kzing White Label acknowledged clients pain points and able to cater personalized solutions according to clients' needs & problems.

Do you wanna standout as the best in the industry?
To have a great betting website, you will need:
A well designed template that is universally applicable to PC version, H5 version, Mobile Version, iOS & Android.
A fully automated CDN system to ensure platform will operate stably.
A backend system that supports multilingual, multi-currencies & also multiple payment gateways (including Cryptocurrencies)
A fully ergonomic & user-friendly system to run promotional activities, betting events and so to optimize the UX.
Agent/affiliate system which you can choose between the Traditional (Single-Tier Structure) or Multi-tier Structure to suite your different needs.
Intelligent risk control management to protect your interests
Simple & clear reports and data analysis system.
Business partners to assist in setting up operation office.
A professional team to provide one-to-one consultation service.
A 24/7 operation & maintenance team to support technical issues & customer inquiries
We can provide everything stated from 1-10.
In simple words, Kzing White Label is your one stop service provider. Our services cover all the necessaries from front-end template design, games plugin & back-end technical support (APP programming) and so. It allows the client to shorten the time & hassle to create a new betting website/ platform. If you're looking for a reliable white label service provider, that's us! Let us help you in building your own betting empire!
We'll cater your requirements & market need to design a personalized template & game choice. Simultaneously, we will continuously enhance our back-end support to serve our clients better.

What's in it for the market?
China Market
The China market has slowly grown into a much-saturated market whereby the competition is much stronger among the betting platform. Therefore, it is important to position your brand successfully in the market.
SEA Market
We already have business partners in the South East Asia (Thailand, Vietnam, Indonesia & so) & we understand player preferences in the markets, hence we are able to promote the local hottest games. Furthermore, we have abundant resources for South East Asia, including payment gateways for fast& safe transactions.
India Market
Its undeniable the Indian Market is one of the most potential market. But having said that, do you have the resources, information & technology to penetrate the market? Taking that into consideration, through countless technical adjustments & content optimization, Kzing White Label had successfully developed products that suites & attracts the liking of the local market. With that being said, we have full of resources to get you ready into penetrating the Asian market.

What's in it for the players?
How should we attract more players? Other than game choices & promotions, it's important to understand players preference in order to attract more players. Therefore, Kzing collaborated with game provider IM to develop an APP specialized in sport betting, namely "Sports APP".
Sports APP
Simple & smooth UI which is very easy to use
Live Stream, Betting, Sports Tournaments & Events all in one APP to be enjoyed by the user
Real-time risk control monitoring, to protect your interests

Website Platform Setup Process
Mutual agreement & upfront payment
Client to provide information & contents
Start to develop website & technical support by us
Website must go live within 1 month UAT. Amendments request must be consolidated and only accepted once. Then, final payment to be made.
Boom, go live!
*For huge amendments, additional fees may apply*
Competition in the iGaming industry is getting more and more challenging as day goes by. Kzing White Label is constantly maintaining efficiency in building new sites, backend support & also strong operational management to stand firm in the iGaming industry. We also consistently promoting our brand in the social media platforms such as Telegram, Facebook, Instagram & Youtube to have continuous presence in the industry. Besides that, Kzing also invest money, time & talent to improve back end system.
We are able to cater to the client's ideas & thoughts with a more flexible VIP premium personalized solution to ensure the client's maximum interest.
In order to leverage our own brand name, we will not stop improvising our services & products to bring our clients, partners & merchants to a higher level in the iGaming industry.
For any product inquiries, please feel free to contact our Business Manager for more information.