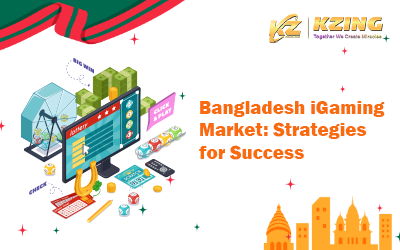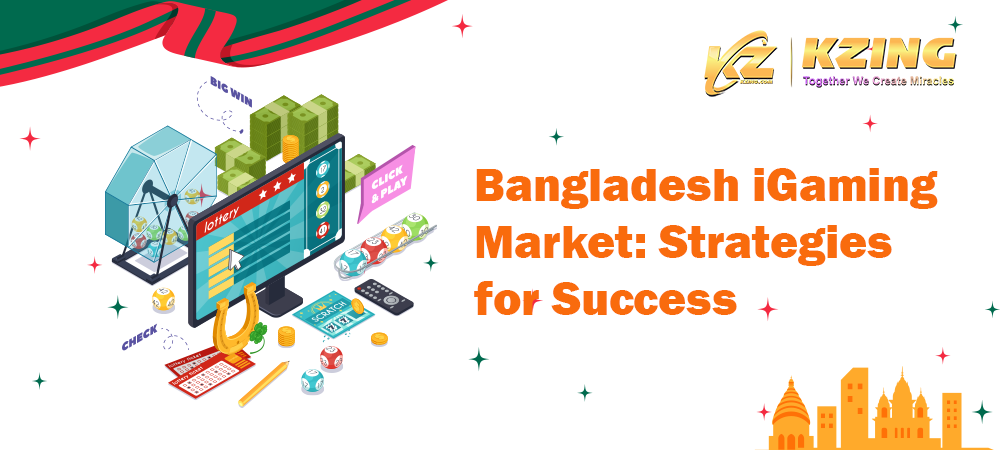 Bangladesh, with its youthful population and surging digital adoption, is rapidly becoming a pivotal player in the global gaming industry. The market's potential is immense, making it a prime target for operators looking to expand their reach.
Bangladesh ranks as the world's third-most populous Islam-majority nation, where gambling is largely prohibited, with the exception of horse racing. Nonetheless, it is not uncommon for individuals to engage in informal betting on various sports like cricket, carrom, and kabaddi, among others. The legal framework, defined by the Bangladesh Gambling Act, has seen several adjustments over the years, with online gambling remaining entirely illicit.
Currently, there are no locally-operated mobile or online-based casinos established within Bangladesh. Nevertheless, Bangladeshi gamblers have found ways to access mobile casino games through foreign websites. Among the favored choices for Bangladeshi players are mobile slots, mobile poker, mobile roulette, and mobile blackjack. This dynamic within the country's gambling landscape adds a unique dimension for operators looking to tap into this burgeoning market.
Youthful, Tech-Savvy Population
Bangladesh boasts a demographic advantage, with a significant portion of its population falling between the ages of 15 and 34. This demographic segment is characterized by a high level of digital literacy and a strong affinity for gaming content. With smartphone penetration projected to reach 63% by 2025 and internet accessibility on the rise, the demand for online gaming experiences is reaching unprecedented levels. This trend, coupled with the availability of affordable data plans, has resulted in an explosion of digital engagement, particularly in the gaming sector.
Mobile Revolution
Mobile gaming reigns supreme in Bangladesh, owing to the widespread availability of affordable smartphones and a robust mobile network infrastructure. This shift mirrors global trends and offers a promising frontier for operators. As a result, an ever-growing number of citizens now carry the power of a casino in their pockets. This fundamental shift in how people access gambling opportunities has created a tremendous appetite for mobile gambling experiences.
To capitalize on this trend, operators must recognize the importance of crafting gambling experiences that are optimized for mobile platforms. Whether it's online slots, card games, or sports betting, ensuring that these offerings are seamlessly accessible and enjoyable on smartphones is paramount. User-friendly interfaces, responsive design, and engaging gameplay are essential elements in catering to the preferences of the Bangladeshi audience.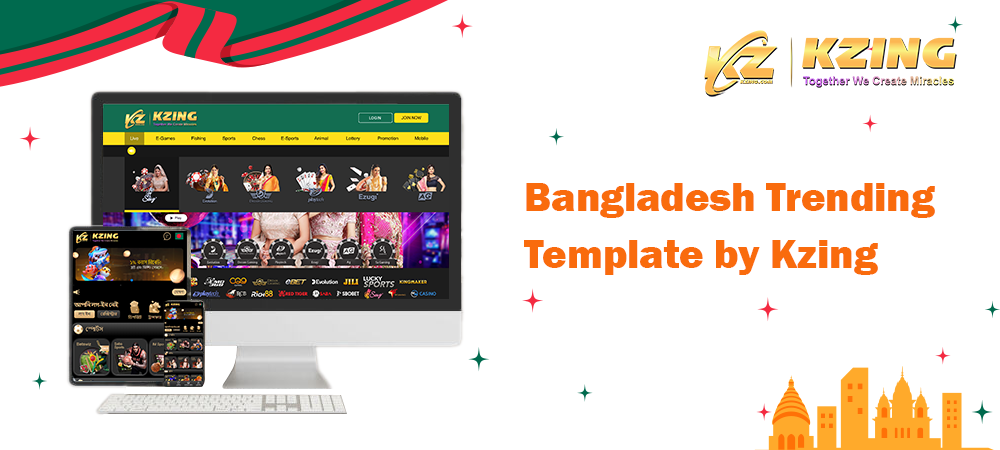 Tailoring Solutions for Bangladesh's Unique Market
Localization and Cultural Sensitivity
Recognizing and respecting the cultural characteristics and preferences of Bangladeshi players is pivotal for success. Tailoring content and marketing strategies to align with local tastes and sensibilities establishes a deeper connection with players, ensuring that the gambling experience resonates authentically. This approach leads to heightened levels of engagement and player retention.
Effective localization can cover the basics, from local language user interface to design colour theme, and elements, and extend to offering popular local games and even engaging affiliates to try out and showcase their experience on your site. Localisation can encourage player engagement and foster a sense of loyalty among the Bangladeshi iGaming community.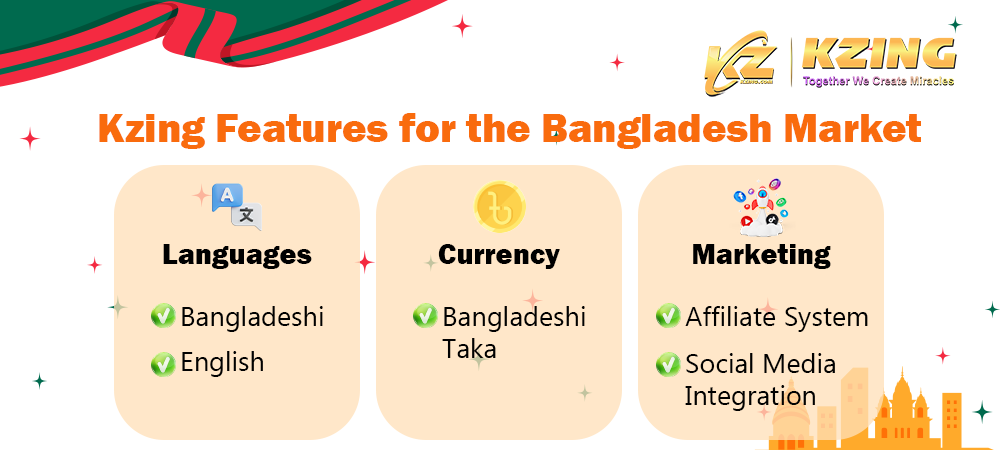 Convenient and Accessible Payments
In a market where convenient payment options are paramount, offering a diverse range of payment methods is essential. This ensures a frictionless experience for players, leading to higher user retention and diversified revenue streams. Operators must focus on integrating payment solutions that cater to the preferences of the Bangladeshi audience.
Popular local payment methods like bKash and Nagad have gained significant traction in Bangladesh. Operators who have integrated these solutions into their platforms have witnessed a substantial increase in transaction success rates. Furthermore, offering localized pricing options in Bangladeshi Taka provides an additional layer of convenience for players.
Data for Success
Utilizing advanced analytics and reporting tools provides operators with invaluable insights into player behavior. Data-driven decision-making empowers operators to optimize their strategies, enhancing player satisfaction and maximizing profitability. This analytical approach enables operators to stay ahead of trends and deliver tailored gaming experiences.
To excel in the online gambling market in Bangladesh, harness the potential of data analysis to refine your offerings. Through comprehensive examination of player behavior, identify favored game types, and even evaluate methods to keep players engaged, such as bonus offerings, loyalty programs, and gamification features. This data-centric approach not only enhances player satisfaction but also leads to a significant boost in revenue streams.
Popular Game Offerings for Bangladesh
Bangladesh's burgeoning online gambling market is marked by a diverse range of games that cater to the preferences of its enthusiastic player base. From classic casino offerings to sports betting and unique regional games, here are some of the most popular games to offer when catering to the Bangladesh market.
Cricket – With a passionate cricket fan base, many players eagerly participate in wagering on matches, events, and tournaments, adding an extra layer of excitement to the already nation-wide loved game.
Slots – Exciting features, and the potential for substantial payouts, make slots a top choice for players seeking both entertainment and the chance to win big.
Roulette – Straightforward and thrilling gameplay, combined with the potential for significant wins, has contributed to the ever-growing popularity of roulette amongst players in Bangladesh.
Blackjack – Combining skill and luck, the strategic nature of the game appeals to those who enjoy employing tactics to maximize their chances of winning.
Lottery – Players are drawn to the allure of big wins, making these games a go-to choice for many.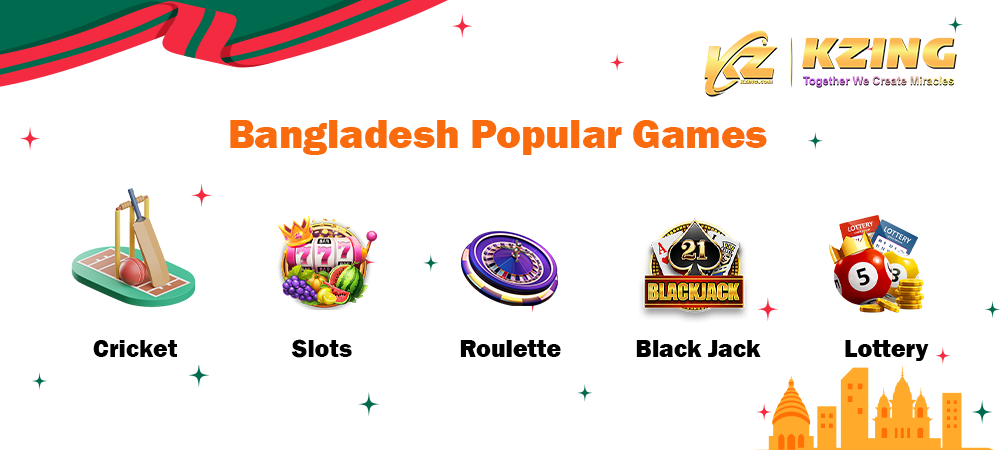 Selecting the Right White Label Solution Provider for the Bangladesh iGaming Market
When it comes to entering the Bangladeshi iGaming market, choosing the appropriate white label solution provider is a decision of paramount importance. Here are some crucial factors to take into account:
Tailored Solutions – Look for a provider that offers a high degree of customization to align with local preferences and specific market requirements in Bangladesh.
Diverse Game Portfolio – Evaluate the breadth of games offered by the provider, encompassing traditional Bangladeshi games as well as globally popular options.
Local Payment Integration – Ensure that the platform supports widely used local payment methods, simplifying the deposit and withdrawal process for Bangladeshi players.
Advanced Technology and Security Measures – Assess the platform's technological infrastructure and security protocols to ensure the effective protection of player data and transactions.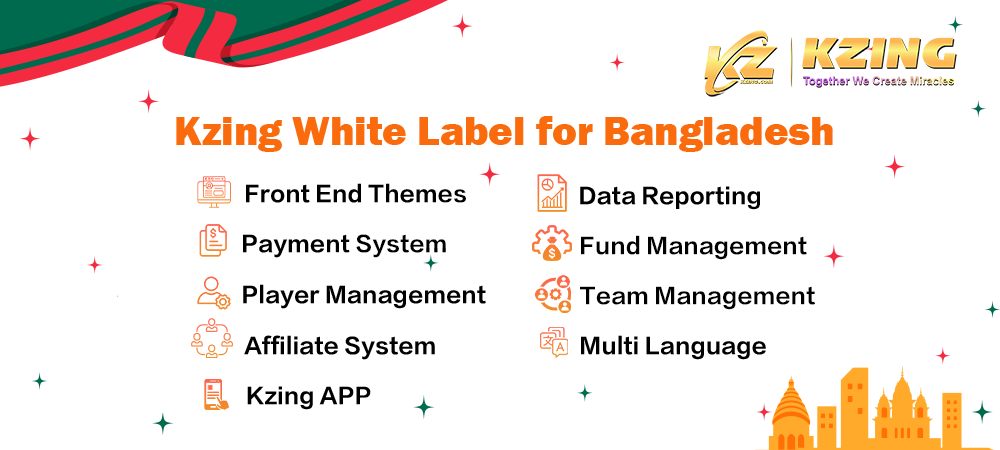 The iGaming industry in Bangladesh presents abundant growth opportunities for those eager to venture into this market. Tailored white label solutions, adaptable website templates, and an acute understanding of local player preferences are pivotal elements for achieving success. Selecting a reputable white label solution provider is a critical step in navigating this dynamic and promising industry.
Embark on the journey towards a thriving online presence by partnering with Kzing, your trusted companion. With a demonstrated history of gratifying over 1000 clients, we offer unparalleled technical expertise and market insights tailored to your specific needs. Explore how we can elevate the success of your platform by visiting our website at kzing.co or contacting us today.