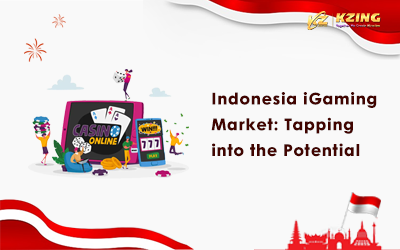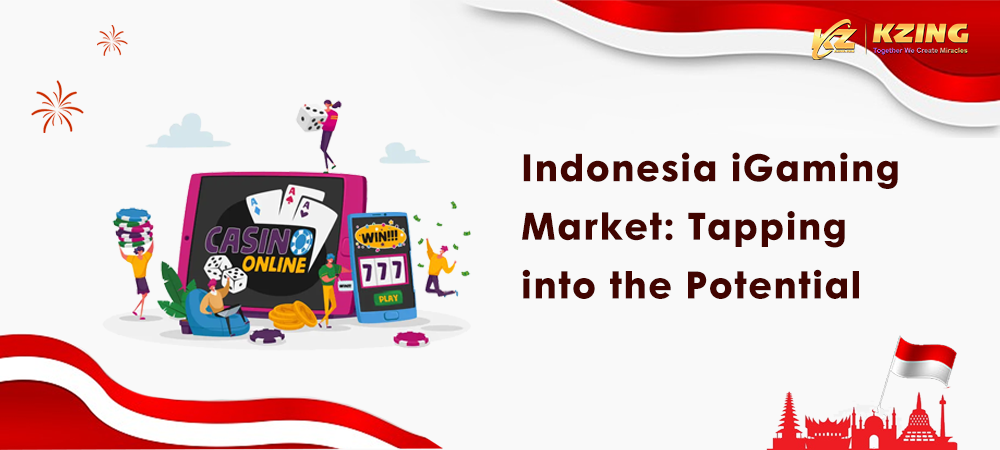 Indonesia, a nation renowned for its diverse culture and burgeoning digital landscape, stands as a pivotal player in the global gaming industry. With a young, tech-savvy population and a robust infrastructure, the gaming market in Indonesia presents an enticing opportunity for operators and developers alike. In this article, we will delve into the intricacies of this dynamic market, exploring key trends, challenges, and strategies for success.
The Demographic Advantage
Indonesia's youthful population, with a significant segment falling within the 15-64 age bracket, forms the backbone of its gaming market. This demographic boasts a high level of digital literacy, making them a prime target audience for online gaming content. As smartphone penetration continues to soar and internet accessibility expands, the demand for immersive gaming experiences has reached unprecedented heights.
Localization and Indonesian Player Preferences
In the vibrant and diverse gaming market of Indonesia, localization and cultural sensitivity stand as paramount factors for any operator seeking to thrive. Recognizing and embracing the unique cultural nuances and preferences of Indonesian players is not just a strategy, but a necessity for success in this dynamic landscape. Tailoring content and marketing strategies to align seamlessly with local tastes and sensibilities establishes a profound connection with players, fostering a sense of authenticity and resonance.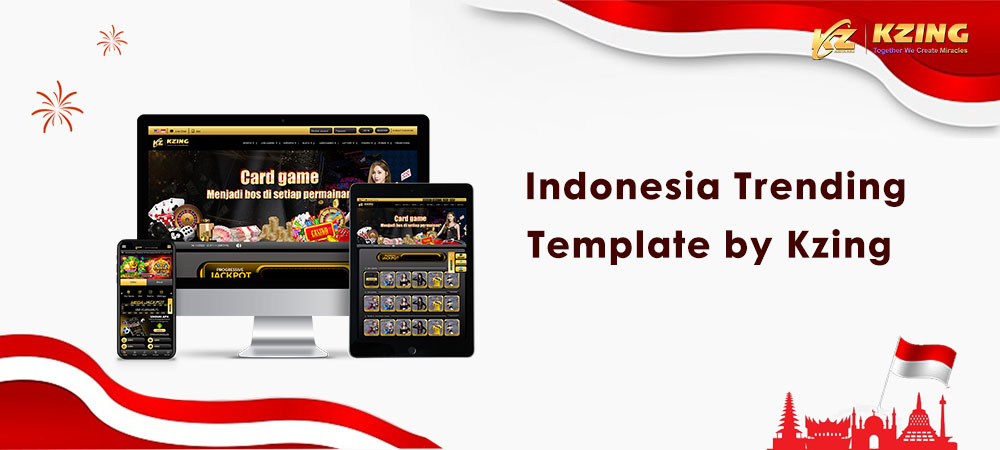 Local Language – Providing content and interfaces in Bahasa Indonesia, the nation's official language, is essential for ensuring accessibility and comfort for players. Beyond language, understanding the cultural references, traditions, and values that hold significance for Indonesians allows for the creation of content that feels native and relatable. This approach transcends mere translation and aims for genuine cultural immersion.
Culturally Relevant Events – Celebrating local holidays, festivals, and traditions through special in-game activities not only showcases respect for Indonesian culture but also creates a sense of belonging for players. This thoughtful integration of local customs into the gaming experience can lead to higher levels of player involvement and loyalty.
Social Media Integration – Seamlessly incorporating Indonesian social media platforms is a powerful method for operators to connect with the local community. Understanding the influence and reach of local social media channels is key to effectively conveying the platform's value and appeal. Operators can access established communities and foster trust within this deeply engaged demographic. This integration ensures that the platform remains firmly rooted in the Indonesian digital landscape.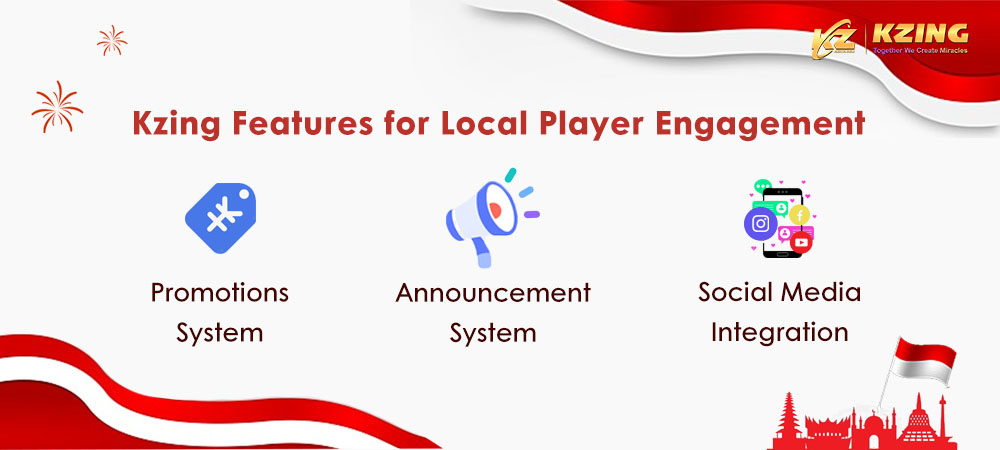 Popular Games
Sports Betting – Betting on various sports, particularly football, is immensely popular in Indonesia. Many players engage in online sports betting platforms to wager on local and international matches.
Sic Bo – This is a dice game that is popular in Indonesia and other parts of Asia. Players bet on the outcome of the roll or combination of dice.
Roulette – Roulette is a classic casino game that has gained popularity among Indonesian players. It involves betting on the outcome of a spinning wheel.
Slot Games – Online slots are widely played in Indonesia, offering a range of themes and features. Players are drawn to the simplicity and potential for significant wins.
Payment Solutions and Accessibility
In a market where convenient payment options are paramount, offering a diverse range of payment methods is essential. This ensures a seamless experience for players, leading to higher user retention and diversified revenue streams. Integrating popular local payment methods like GoPay, OVO, and Dana is crucial for operators looking to capture a significant share of the market.
Data-Driven Decisions
Harnessing the power of data analytics provides operators with invaluable insights into player behavior. This data-driven approach empowers operators to optimize their strategies, enhancing player satisfaction and maximizing profitability. By analyzing popular game modes, preferred in-game items, and optimal pricing strategies, operators can fine-tune their offerings to meet the specific demands of the Indonesian audience.
Challenges and Opportunities with Kzing White Label
While the gaming market in Indonesia offers significant potential, it comes with its own set of challenges. Fierce competition, the evolving regulatory landscape, and the imperative for ongoing innovation are some of the obstacles that operators may encounter. Nonetheless, those adept at navigating these hurdles are poised to harvest considerable benefits in a market that displays enduring momentum.
Intense Competition – The Indonesian gaming market is highly competitive. Kzing's white label solution offers a customizable platform that allows operators to differentiate their offerings. With unique features, tailored content, and localized experiences, operators can stand out in a crowded market.
Continuous Innovation – Staying ahead of the curve in terms of game offerings, features, and user experience is vital. Kzing's white label solution provides access to a diverse portfolio of games and can be easily integrated with new, cutting-edge titles. This ensures that operators can continually offer fresh and engaging content to their players without the costs of developing games from scratch.
Technical Expertise and Infrastructure – Building and maintaining a robust gaming platform requires significant technical expertise. Kzing's white label solution offers a ready-to-use platform with a solid technical foundation. This allows operators to focus on their core business activities, without the need for extensive technical knowledge. Kzing even offers assistance in training to get your team familiarised with the easy-to-use backend, and even 24/7 tech support to ensure your operations go on without a hitch.
Security and Data Protection – Ensuring the security of player data and transactions is paramount. Kzing's white label solution incorporates robust security measures to protect against potential threats and ensure a safe gaming environment for players.
By leveraging Kzing's white label solution, operators can effectively address these challenges and position themselves for success in the Indonesian gaming market. The platform provides a comprehensive toolkit that empowers operators to navigate the complexities of the market and focus on delivering an exceptional gaming experience to their players.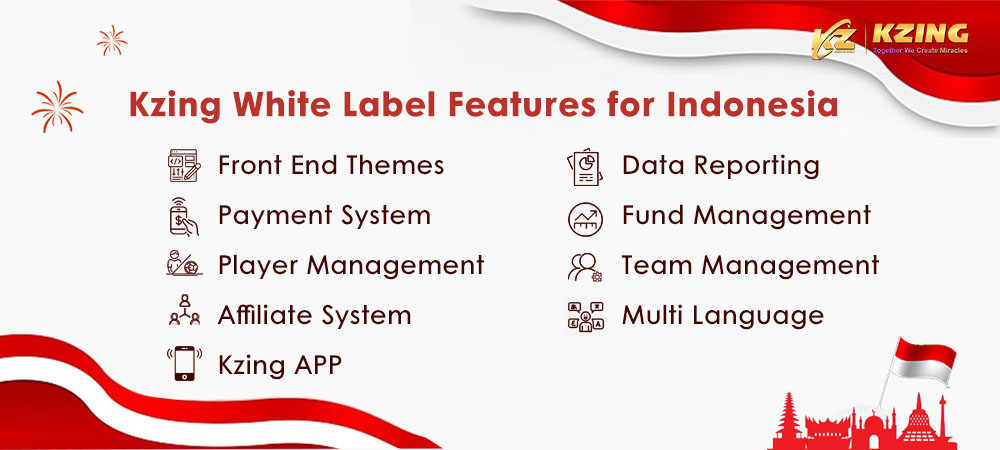 The gaming market in Indonesia is a thriving ecosystem teeming with potential for operators and developers alike. By understanding the unique dynamics of this market, tailoring strategies to align with local preferences, and staying abreast of regulatory developments, operators can position themselves for success, operators can unlock unprecedented opportunities in one of the world's most promising gaming markets.
Enter the Indonesian market with Southeast Asia's leading white label. Visit kzing.co to explore how the Kzing white label solution can be the catalyst for your gaming venture in Indonesia.