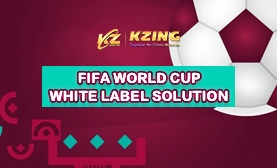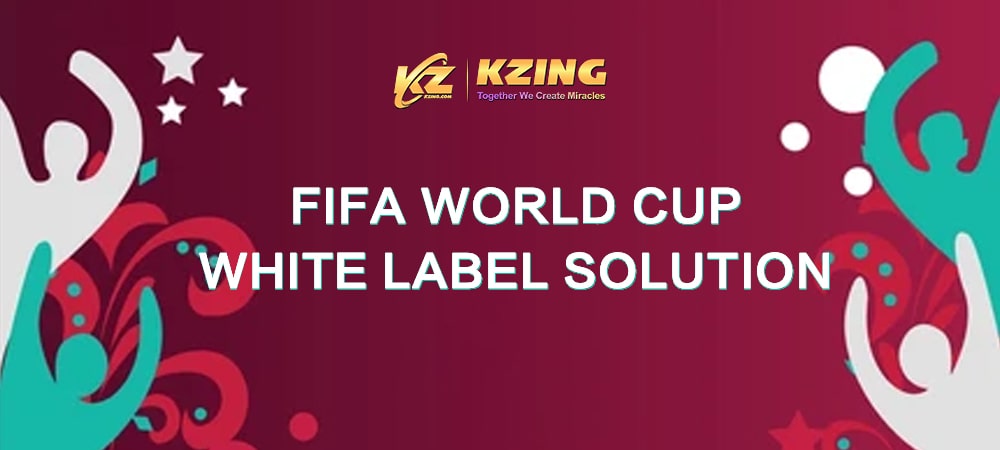 FIFA World Cup
The FIFA World Cup is crowned as the most well-known and influential football event with the highest level of honour, the largest competition scale, and the highest competitive level. Along with the Olympics, it is the top 2 international sports events on the sports scene. There are a total of 3.5 billion viewers for the World Cup. The 22nd World Cup in 2022 (World Cup 2022 – World Cup Qatar 2022) will be held in Arab for the first time in its history and it is also the second time the World Cup will be held in Asia. Moreover, it will be the first time the World Cup Qatar will be held during winter in the Northern Hemisphere and the first time for a country that had never qualified for the World Cup to be the World Cup organizer. Qatar had won the organizing rights to hold the competition this time. The matches will be held in 8 arenas of 5 different cities.
During this 4year period, more than 200 national teams initially participated in the World Cup, but only 32 teams eventually qualified. The World Cup kick starts on November 21, 2022 and the format will include qualifiers, preliminary rounds, quarterfinals, semifinals, and finals. The final match will be held on December 18, 2022 at 6.00p.m. local time at the Lucerne stadium.
This World Cup is significant because it is the last World Cup to have only 32 countries to qualify for the World Cup. In 2026, the competition will be expanded to include 48 teams to allow higher participation of smaller African and Asian clubs.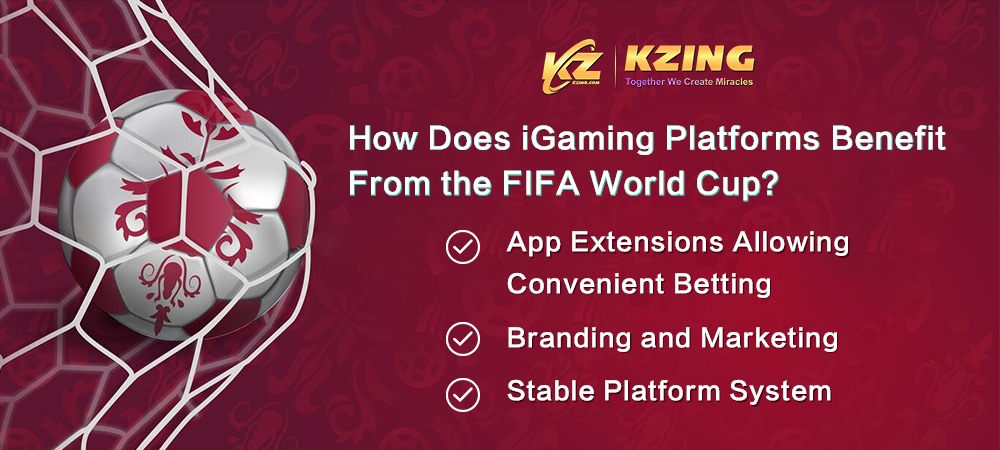 How Does iGaming Online Betting Platforms Benefit From the FIFA World Cup?
The FIFA World Cup has always been the most anticipated and most praised international football event. For the past 90 years, we have seen large amounts of odds set for World Cup betting. This means that it is the most beneficial time to build a website to reap its benefits. Kzing White Label has made comprehensive preparations to assist you in building your website, integrating sport games, setting up the promo systems, and other backend systems to attract more players to bet.
The Must-know when Build an iGaming Site For The FIFA World Cup
One must seek for a reliable white labeling service provider and become an iGaming platform that is trustable. Other than building websites, Kzing White Label also provides complementary applications such as the Mobile APP and Sports APP for the site master. Having the app brings a lot of convenience to the player. They will be able to bet on their smartphones almost anytime, anywhere. The viewership for the FIFA World Cup had been growing exponentially. It is the highest viewed and most prestigious sporting event. Sports gaming platforms will customize many different odds and rewards during the one-month period of the competition, providing members with high opportunities to bet in conjunction to the World Cup trend, unlocking the full potential of the sports betting industry.
The Significant Importance of Branding and Marketing
The market will become highly competitive and grow rapidly. If merchants wish to start on the right foot, they will need to get in touch with Kzing White Label to start their website as soon as possible and start marketing via different channels. Other than that, we will integrate gaming merchants that can provide the highest value of promos and rewards, helping you maintain your edge in the cut-throat competition in the iGaming industry. If one wishes to penetrate the Southeast Asian market, Kzing White Label will provide their utmost effort in localizing and customizing its content to suit the local region, ensuring local payment channels to be accessible, and helping platform merchants with marketing and promotion.
Stable Technology is The Key in Penetrating the iGaming Industry
A good iGaming platform must possess a stable system. Other than good branding and marketing, merchants that penetrate the market must also ensure that their operations are smooth, providing a stable platform. Kzing White Label will exhaust all means to provide merchants with the best technology to ensure all functions and features can operate as usual on the iGaming platform in sustaining the sharp increase on players and number of bets during the World Cup. If players cannot bet successfully during the competition, they will switch over to other betting websites. Other than that, our system is being supported by technical personnel 24/7, which is why we are the best choice in white label for you.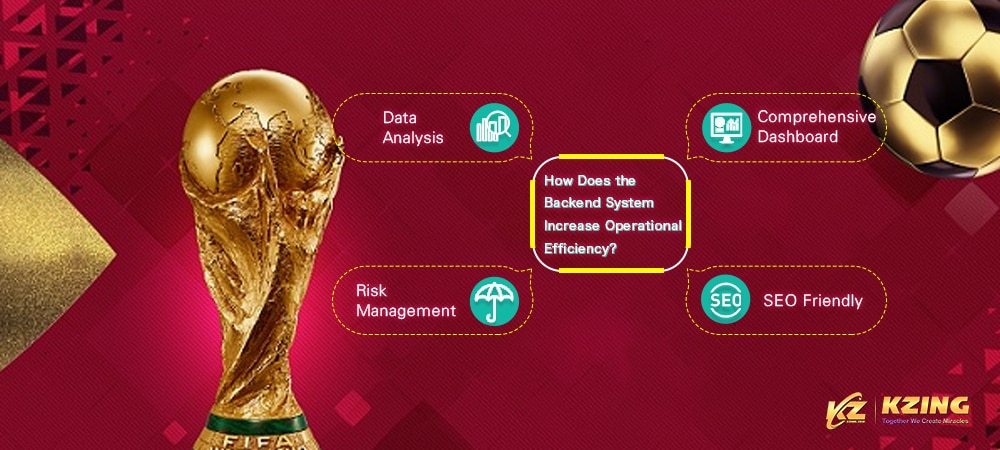 How Does the Backend System Increase Operational Efficiency?
Our backend system developers focused on providing functions with the latest technology that answers market needs, which will assist you in improving operational efficiency, increasing your sales profits in iGaming.
Some of the high-end functions are as below:
High-end Analytics
We can integrate analysis tools needed for football betting, allowing members to clearly analyze competitions statistics and information so that they can make informed bets.
Comprehensive Dashboard
We can include a comprehensive dashboard software for football betting allowing members to view their bets and competition results anytime.
Risk Management
We provide additional safety and security for all important information which allows confidentiality of users.
SEO Friendly Websites
Clients can set up SEO for their website.
Kzing White Label has more than 10 years of experience in constructing sports iGaming software and providing multiple iGaming products and services. We aim to assist platform merchants in improving user experience. We provide user-friendly and excellent quality Mobile APP, Sports APP, and many other sports iGaming software.
Do you want to get your hands on the best World Cup White Label solution that is built with a competitive backend system and be online within 7 to 14 days? Well, then Kzing White Label is the perfect choice for you. Using Kzing White Label services during the FIFA World Cup will accelerate you to success and increase your earnings. Our backend system is equipped with many functions and can be fully set up in no time, helping you dominate the market with speed!