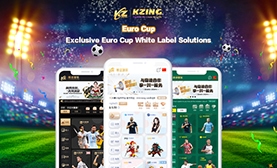 The MOST ANTICIPATED sporting event, Euro Cup 2021!
The long-awaited European Cup is coming soon in June! As sports betting gets more and more popular around the world & the internet being more well-developed, players can now bet online easily & hoping to get paid by the fastest possible way. Moreover, betting is getting more profitable & lucrative. So, do you have a betting platform with an international handicap system to cater these bettors from all over the world?
About the Euro-cup: Due to the Covid-19 pandemic outbreak, the football world has come to a halt. The European Cup too gets delayed till June. Starting from 11th of June 2021, 24 teams are going to participate in 51 games across 12 cities. The opening match will be played by Italy against Turkey held in Rome, signifying a start for a one-month old football season. Where the semi-finals & finals will be held at Wembley Stadium, London. The scale of the European Cup is only second to the World Cup. So, there's an urban saying that the European Cup is actually the World Cup without Argentina & Brazil. Moreover, the European Cup has given a lot of surprises throughout the past few years where it gained its heavy popularity from the audiences.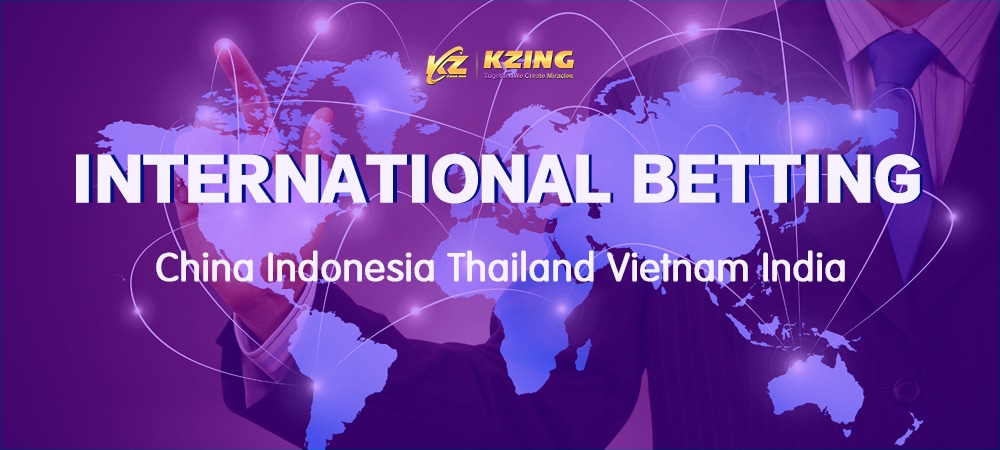 For the European Cup, how should we select the most suitable white label service provider?
If you already have an existing platform & are looking to set up a new site, you should consider setting up international platforms with international markets such as India, Thailand, Vietnam & Indonesia. The players are from different countries around the world & football sport leagues are widely accepted by the community, where football bettors could bet up to tens of millions. Of course, when choosing your white label service provider, there would be an advantage to choose a company which provides a platform with more market variety. Furthermore, you could also build 2 sites with only one payment.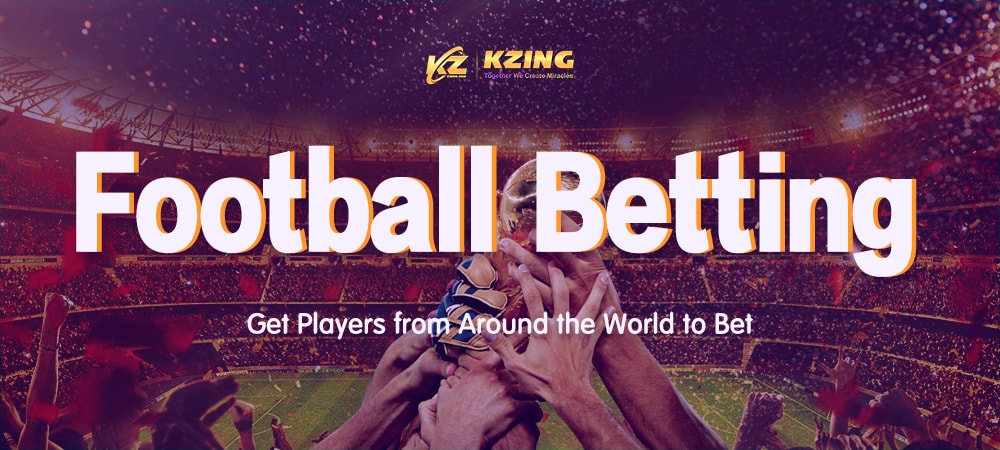 For those who are planning to set up new sites, there are a few things that you must know. First of all, Kzing can provide a full back-end operation system for the betting platform, game interfaces, 3rd party payment gateways & so on. You'll just need to let us know what's your requirement & leave it all to us to help achieve whatever you want to achieve. Moreover, if you have thought about building your own technical support team, we'll tell you beforehand that it's very time consuming & very expensive to develop a gaming suitable system. With that being said, it is a much easier & smarter solution to look for white label service providers as they provide a fully functional backend system & native APP. Other than that, white label service providers would always keep their system developed to the latest trends. The only thing to worry about is to invest slightly on the costs of setting up a new site & maintenance fee in the early stage. But of course, we got good news for you, Kzing is now offering promotion for set up costs & maintenance fee from 1st of April to 31st of May 2021. This is a great opportunity for operators to quickly set-up and get ready for the European Cup. After setting up, you'll just need to worry about the site operation & promotion, focusing on attracting more players.
Other than outstanding sports products (supports high-limit bettors), we have also integrated games like live casino games, HOT Games in the South East Asian Market like cockfighting, lottery, horse racing, cricket, etc. Of course, there are much more goodies to help operators to attract more players such as, multiple payment gateways & funds management methods, world class CDN, rebate systems such as cash rebates, referral rebates, points accumulation rewards, etc.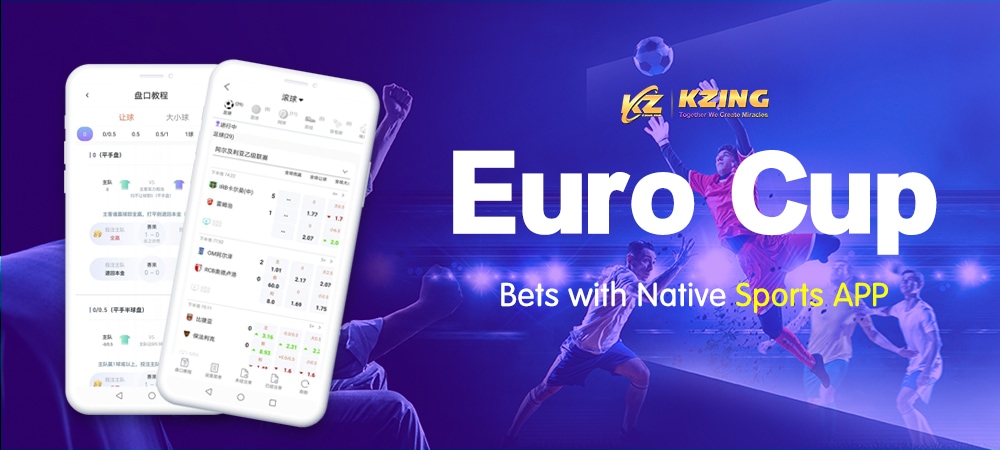 The Must Have Native Sports APP in the Mobile Era
If you are currently focusing on the sports platform, Kzing's Native Sports App will be the best compliment to your platform. Why? It is because Kzing's Native Sports App will fully unleash the potential of your platform. Our Sports App currently supports Android & iOS, the loading efficiency is far more superior than H5 versions. It will be much easier & more convenient for players to use. Moreover, the Sports Apps utilizes the trendiest interface design & smooth live streams, providing the best betting experience for users. As for the functionality, the complete report, the results of every game, handicap list, betting modes, game times, odds and etc are clearly presented one by one.
For more about the Native Sports App please click here
Conclusion
Sporting Events like the European Cup would not only increase the number of players in Sports Betting, it would also increase the number of players of other games on the platform. From there, operators would benefit indirectly with the extra profits. By having transparent handicaps & fair betting from the sport events, it would definitely increase the player loyalty towards the platform.
Next-up after the European Cup, it would be the World Cup! Going through the pandemic, the "Last-Man-Standing" within the iGaming industry are all the elites amongst the industry. Throughout the pandemic, only the ones that are trustworthy, reliable & providing high value services are able to survive through the pandemic. We are glad that we are one of them!
Lastly, Kzing White Label is able to provide White Label service for different markets throughout the world, such as China, India, Vietnam, Thailand, Indonesia & etc where language & currencies are all well supported. For more information, please do contact us!