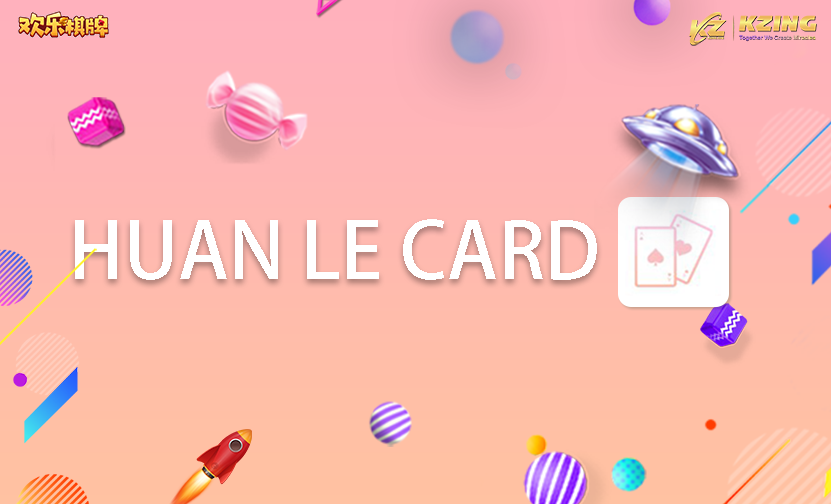 Huan Le Card Games

Company Profile
Innovative Company from Taiwan
Huan Le Card Games hails from the beautiful island of Taiwan. It is a technology-oriented company focused on the development and innovation of interactive competitive products.
Strong Research and Development, Independent Development
"Making joy stand out" is the founding principle of Huan Le Card Games. All the game products offered by Huan Le Card Games are independently developed.
Large User Base, Widely Loved
The dozens of games launched in 2018 have been widely loved by players for their exquisite UI and user-friendly interaction. Currently, the platform has more than 100,000 daily active players, with players engaging in over 600 matches on average per day.
Understanding Card Games, Partner for Operators
While continuously creating joyful and exciting gaming experiences for players, Huan Le Card Games has also become an indispensable partner for operators.
Development Team
Product managers, planning managers, and data analyst experts all have years of industry experience.
Product managers, planning managers, and data analyst experts have all participated in the planning and design of various card games for Tencent.
The core service engineers have an average of more than eleven years of JAVA development experience.
More than eight service engineers come from Alibaba and Alipay, with each having over ten years of industry experience.
The operations team has years of experience in industry security protection.
Product Features
Easy to Pick Up and Play
Popular style card games, widely accessible, easy to learn, eliminating the cost of onboarding players.
Exquisite Products
Exquisite interfaces, consistent style, fast interactive experience, allowing players to immerse themselves.
Diverse Categories
A wide range of products including Niu Niu, Banker, Hundred People, Lucky, Gambling, and more.
Game Mechanism
Robust anti-cheating mechanisms and intelligent AI matching mechanisms to ensure fair gameplay.
Terminal Compatibility
H5 mode, cross-platform, compatible with all networks.
Product Advantages

Operations Support
Diverse Management Mechanisms
Multiple domains, multiple routes, multiple sites, black and white list management, ensuring uninterrupted system operation throughout the year.
AI Matching
Intelligent AI filters players with similar win rates for matching, and monitors various player behaviors throughout the process to ensure fair matches.
Tracking Coin Changes
Strictly track the process of players' coin changes, ensuring that everything can be verified, and preventing players from cashing out and coin farming.
Data Monitoring
Real-time monitoring of operational data and win rate curves, visually presenting various data for operators to control the operational situation.
Technical Support
24/7 online professional technical support, ready to respond and resolve operational issues in a timely manner.
Technical Assurance
Data Encryption
Front-end and back-end interactions use WWS and HTTPS, multiple encryption layers ensure that data is not stolen or tampered with.
System Defense
A comprehensive defense system tested by multiple authoritative security organizations to ensure the system's robustness.
System Stability
Cloud servers with millisecond-level switching, multiple CDNs, multiple disaster recoveries, top-level architecture to ensure smooth access during high concurrency.
API Integration
Standardized API interfaces, support full access, integration can be completed within a day.
Business Cooperation
Become a strategic partner in card games, providing game access APIs, business operation management system access APIs, game maintenance and updates, and 24/7 technical support.
Cooperation Process:
Negotiation >> Contract Signing >> Technical Integration >> Operational Testing >> Launch
Integration Process:
Establish Integration Group >> Set up Testing Environment >> Send API Documentation >> Integration Testing >> Delivery and Use
Contact Us
Website: www.huanlegame.com
Contact: +639453425929
Email Address: starbong888@gmail.com
Skype: starbong888@gmail.com
WhatsApp: +639453425929