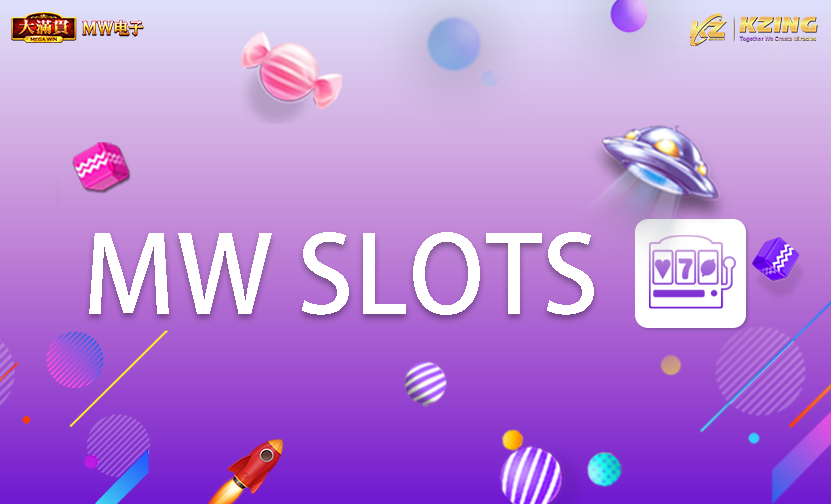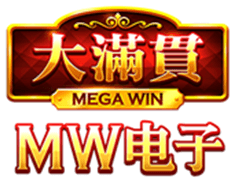 Professional technical team, innovatively creating a diverse range of exquisite games, with more games available on MW Slots.
MG Slots Company
Introduction
MegaWin, founded in 2016, is composed of a professional team with a passion for games and extensive experience in platform integration. It is a well-known game software developer (supplier) in Asia, focusing on technical research and development as well as product innovation. We continuously strive to create a variety of product types through constant innovation. With 24/7 online customer service, we carefully oversee every detail from negotiation and integration to official operation, ensuring customer satisfaction in game quality and service. We position our products in the international market with the aim of "diverse technology and innovative thinking, meeting all customer needs" to create a win-win situation with you!
Product
MegaWin is committed to launching a diverse range of exquisite games. The team regularly optimizes and releases new games to increase fun and freshness. We also support a variety of currency markets and provide 24/7 online customer service for immediate assistance.
Fishing
The originator of the fishing arcade games in the industry! Enjoy the fun sound effects, the trendiest sea views, and dreamlike underwater creatures! It will revolutionize your visual experience as you explore the underwater world!
Multiplayer Games
Multiplayer online games with exquisite and detailed graphics, rich and varied colors, easy-to-learn gameplay, instant results, diverse ways to win, strict monitoring of game quality, and enhanced customer gaming experience.
Slot Machines
Pioneering series of slot machines, faithfully replicating large machines, perfectly restoring their authentic appearance. Unique gameplay with triple the excitement, offering huge jackpots in seconds, providing you with the fastest gaming experience, and allowing you to continuously accumulate wealth!
Card Games
With cards in hand, the outcome is up to me! The most popular card games, real-time instant battle system, quickly match tables to start anytime, allowing you to play your cards right! Bring money in!
Promotional Activities
MegaWin regularly holds events to enhance the gaming experience and add excitement for members. All rewards are provided by MegaWin.
"Double Harvest Fishing" Treasure Ranking Competition

"Thousand Cannon Fishing" has always been one of MegaWin's popular games. Recently, a new event called "Double Harvest Fishing" Treasure Ranking Competition has been launched for this game. What's even more special is that this event is linked to another fishing game by MegaWin, "MegaWin Fishing," adding more competitive fun to the event!
During the event, players just need to play these two fishing games by MegaWin, "Thousand Cannon Fishing" and "MegaWin Fishing," to participate. This encourages players to compete with each other and surpass their existing profits!
Fishing Games
MegaWin offers two popular fishing games: "Thousand Cannon Fishing Hunter" and "MegaWin Fishing." These games periodically introduce new fish species and gameplay to enhance the gaming experience and add fun, thereby increasing members' interest in playing and enhancing their visual experience.
Thousand Cannon Fishing Hunter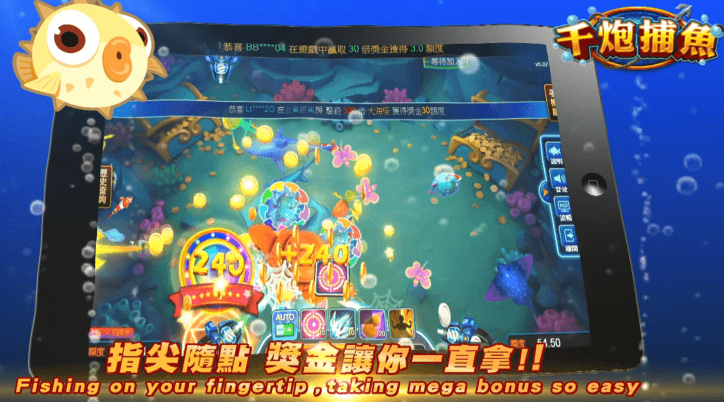 MegaWin Fishing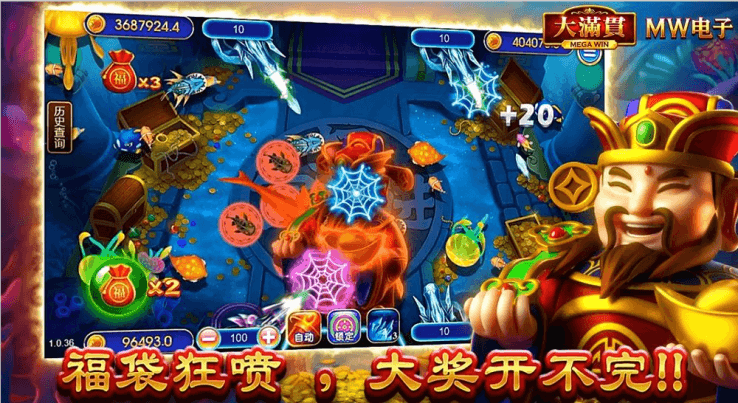 Multiplayer Games
MegaWin recreates the classic large-scale arcade game "Forest Party" with visual and special effects, adding a new gameplay element – "Gem Jackpot," giving birth to the brand-new "Forest Party 2." Additionally, they have developed multiplayer tabletop games in the card game genre, with the relaxed and light-hearted "Bullfighting" series leading the way. In the atmosphere of multiplayer competition, it sparks players' enthusiasm, leaving them hooked!
Forest Party 2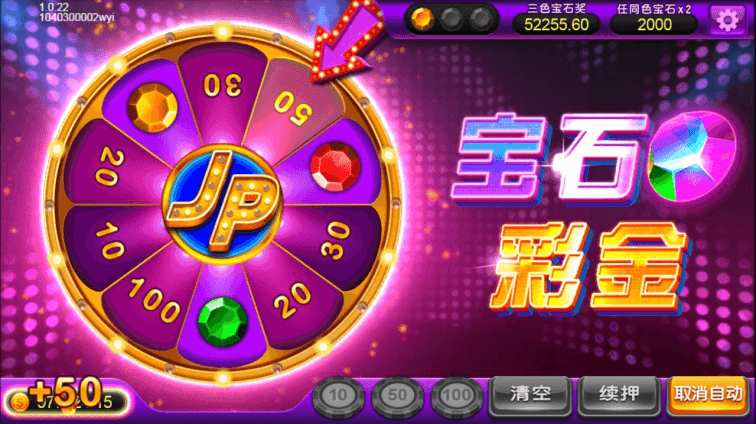 100+ Player Niu Niu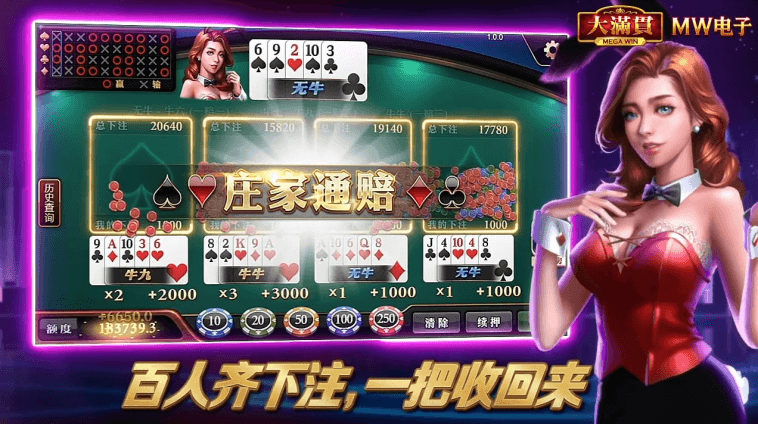 "Dragon & Tiger" is meticulously crafted, featuring straightforward gameplay. It's a poker game highly favored by many players and one of the purest and most accessible tabletop card games. MW has exclusive gameplay, and in each round of betting, there is a chance to unlock the combat beads and receive additional bonuses.
Dragon & Tiger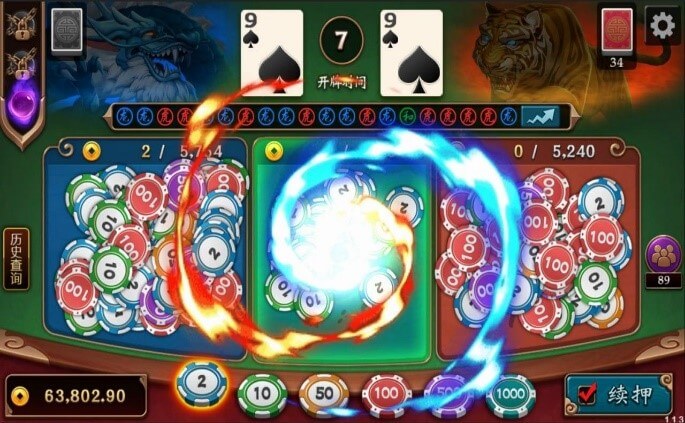 Card Games
With cards in hand, the outcome is up to me! Play the classic poker game "Super Doudizhu" with intelligent AI opponents. The rules are simple, but the game is full of unpredictable twists and turns. Let your cards lead the way to victory! Welcome in the winnings!
Additionally, enjoy the incredibly popular card game "Golden Flower," where you can play against real opponents. Quickly match tables and start anytime for fast-paced battles that test your wits and bravery.
Super Doudizhu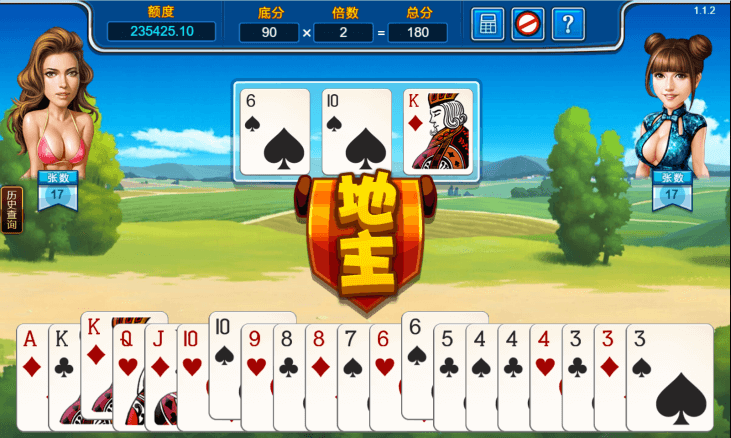 Golden Flower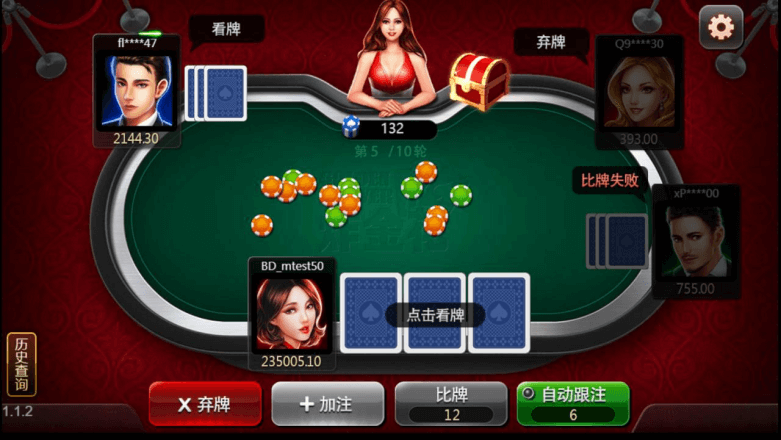 Slot Machines
A variety of popular series of slot machines are available, providing players with diverse choices that never get boring!
The classic "Outlawed Heroes" slot machine game based on the legendary band of 108 heroes from Liangshan Marsh has evolved. The camaraderie of these heroes shines through, with 15 rounds of full-panel bonuses and high bonuses. You can enjoy up to 432 free games, and the magnificent visual effects make you feel like you've stepped into an ancient world of heroes.
Outlawed Heroes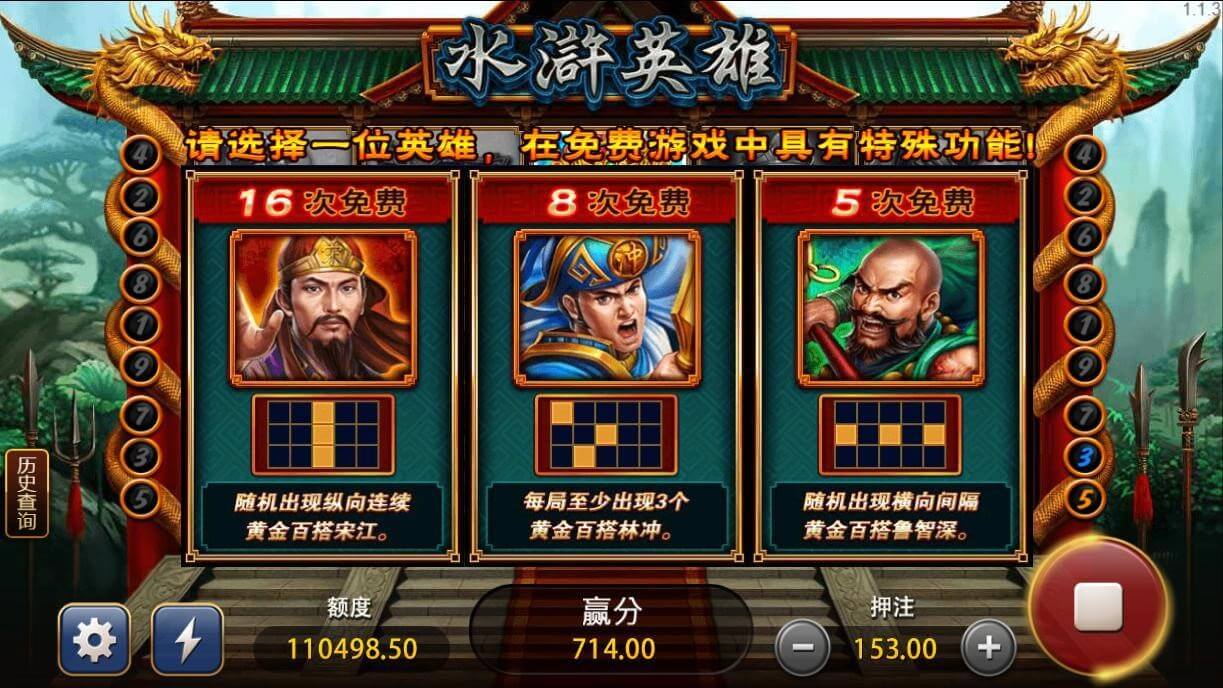 "The Golden Lucky Series" – The newly launched Golden Lucky Series games bring a series of escalating rewards and a comprehensive treasure pot, providing players with a different slot machine gaming experience.
The escalating reward feature offers special bonus markers and rotating symbols.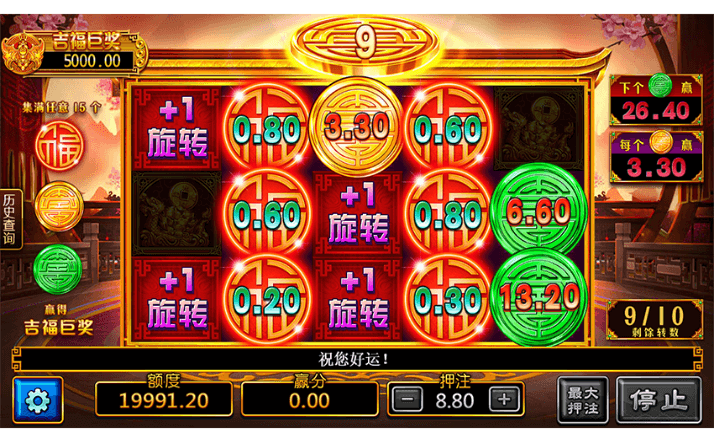 "The Treasure Basin gameplay flips coins."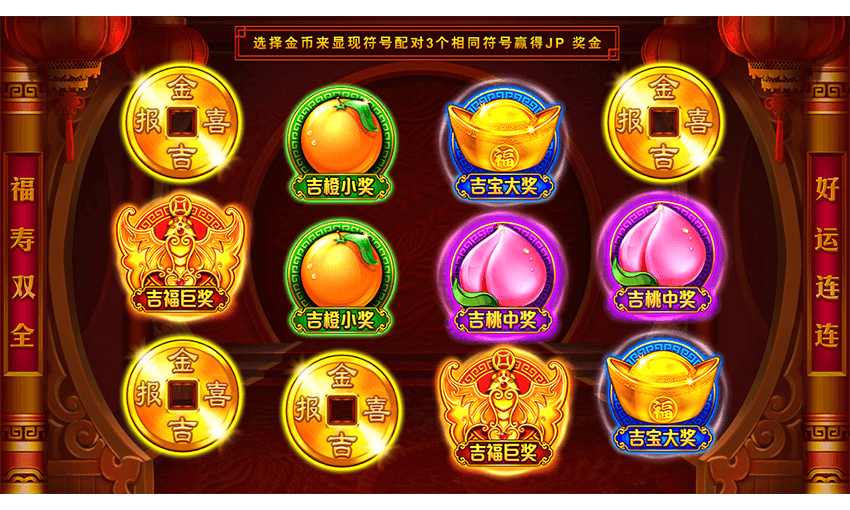 Technical Support Supported Languages Simplified Chinese, Traditional Chinese, English
Supported Currencies Currently supports 22 currencies.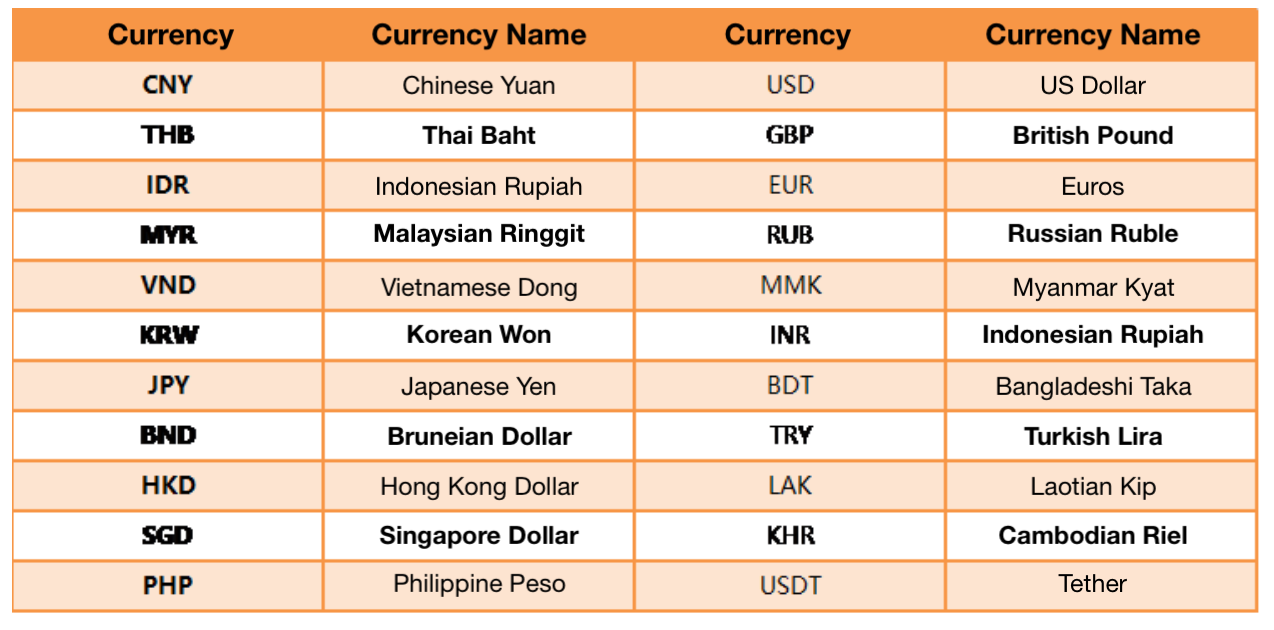 Contact Information
Contact Person: MegaWin
Telegram: MWMegaWin
Email: mw_service@megawin.cc
Skype: mw_business2017@hotmail.com
Scan the QR code to visit the MW official website: http://www.megawin.cc/